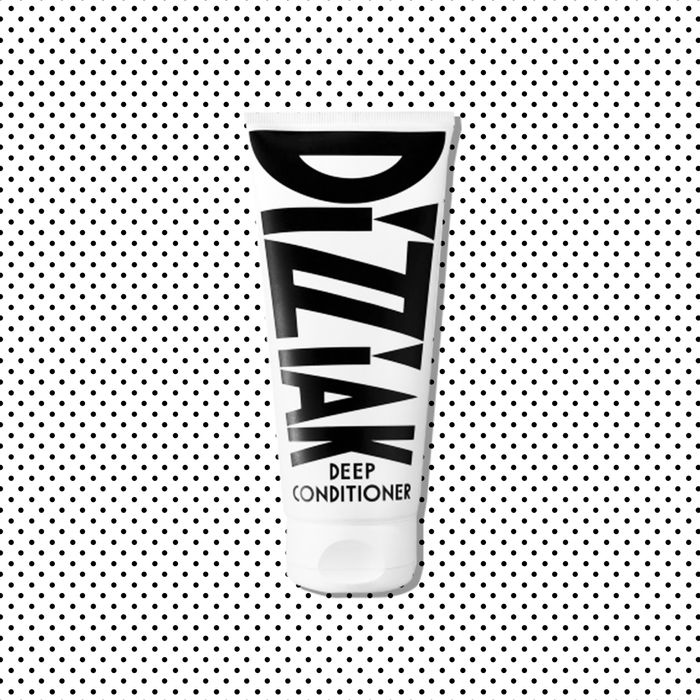 Photo: Courtesy Cult Beauty
It's been eight months since I've gotten a haircut and my hair is so very, very dry. The ends are brittle and make a swishy sound of dry despair when I rub them between my fingers. There might as well be a tumbleweed blowing through it.
I've tried lots of moisturizing products to help, and Dizziak might be the best shampoo and conditioner duo. It's a U.K.-based hair-care brand started by Loretta De Feo, a Black woman who wanted to create something nourishing that would work for a variety of different hair types. She herself has said, "My hair is made up of medley of textures — I'd say there are five different types — and I found most conditioners either too light or too heavy." The result is a blend of practically every moisturizing ingredient (a mix of plant butters and oils) you've ever heard about: shea, babassu, coconut, argan, Inca inchi, plus quinoa protein and aloe vera. Despite the arsenal of heavy-duty moisturizing power, it feels very light.
I noticed an immediate difference after using the shampoo and conditioner, my hair felt stronger and more formidable without being weighed down. It felt like my hair started carrying around a plastic-free water bottle and attending regular private Pilates classes with an instructor who is 45 but has the core strength of a teen gymnast. Most importantly, my hair looked smoother, with fewer flyaways and dried bits resembling frisée. The dry swishy sound also stopped. It even looked shinier and fuller, like it started eating a rainbow of food colors at every meal and carrying a Hydro Flask.
If that isn't enough of a testimonial, my mom — who has high standards since she enjoys a gravy train of free beauty products — started using both the shampoo and the conditioner too. Uniquely, Dizziak says that its products work on a variety of textures, including curly hair, straight hair prone to a wave (1c/2a like mine), or wavy hair (Asian prosperity permed, like my mom's). Because it is a U.K.-based brand, I'm sorry to tell you that it's a little hard to find in the States (Sephora, please get on this!), but it's available at Cult Beauty U.K. and the brand's own website. The international shipping is worth it.
Photo: Courtesy Cult Beauty