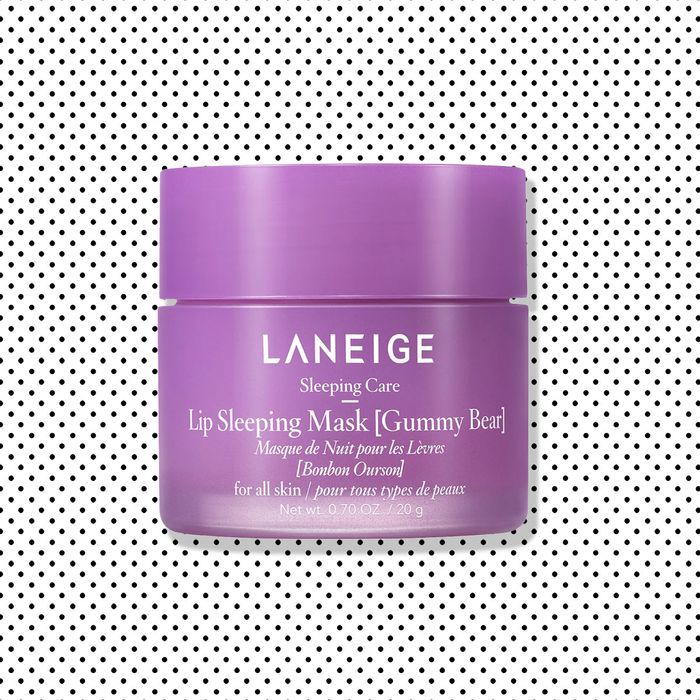 I've been joking to my friends that quarantine has made me a basic bitch. I'm suddenly thirsty for pumpkin-spice coffees (I had my first one in August, according to the Starbucks app). I peep leaves. Just yesterday, I asked my friends if they wanted to see an outdoor art exhibit featuring 7,000 illuminated pumpkins in Hudson. I used to hate picnics and now they're all I do. I no longer have the energy to hate things for nitpicky reasons; all my pleasures are simple ones now.
One of those is Laneige's new Gummy Bear lip balm. It's the same formula as its wildly loved Lip Sleeping Mask, the fancy salve for cracked and dry lips with close to 11,000 five-star reviews on Sephora. It has the same nonsticky, Vaseline balm texture that soothes rough lips, but with a pleasant, grape juice–like scent. It smells like the fake "wine" they give you at Communion.
Haters might point out that gummy bears don't smell like grape, so the name is a misnomer. But real gummy-bear heads know that the gummy-bear universe is full of mysteries. Green gummy bears are actually strawberry. German Haribo gummy bears don't just taste different, but are actually made differently. Gummy bears taste so good, and yet they smell really weird. So, yes, I choose to live in the Matrix of gummy-bear scent deception. It's nice here.
Je suis ringarde. But whatever. This product is good (and limited-edition, so if you want one, act fast).
Every product is independently selected by our editors. Things you buy through our links may earn us a commission.