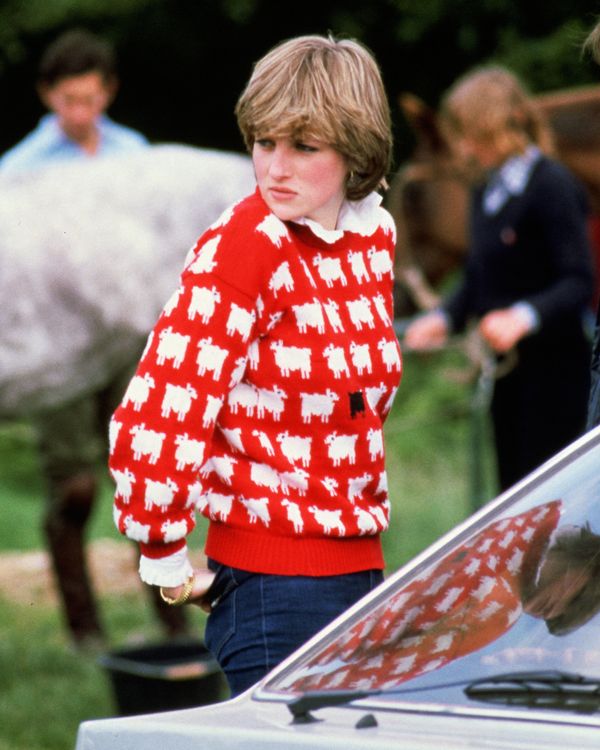 Photo: Tim Graham/Tim Graham Photo Library via Getty Images
Twenty-three years after her passing, Princess Diana is still influencing everything from film to fashion. The life of the "People's Princess" will be heavily featured in season four of The Crown. She inspired an entire Off-White collection for spring 2018. And her personal style is the source of endless fascination.
That's why the brand Rowing Blazers — which has a vintage Ivy League aesthetic and fans like Timothée Chalamet — just launched its first women's collection as a tribute to young Princess Diana in the early '80s. The standout piece is a recreation of Diana's "black sheep sweater," a red pullover featuring rows of white sheep and a single rebel in black. The brand worked with Warm & Wonderful's Joanna Osborne and Sally Mui, the original designers of the sweater, which hasn't been produced since 1994.
Princess Diana is best remembered for being effortlessly glamorous, but she was also often playful, and she loved a witty knit. While the Rowing Blazers collection also features a recreation of her kitschy "I'm a luxury" sweater, the black sheep one might be our favorite. Then and now, it's a reminder that she was aware of exactly how she fit into the royal family — and that she wasn't interested in conforming to their stuffy ways of living.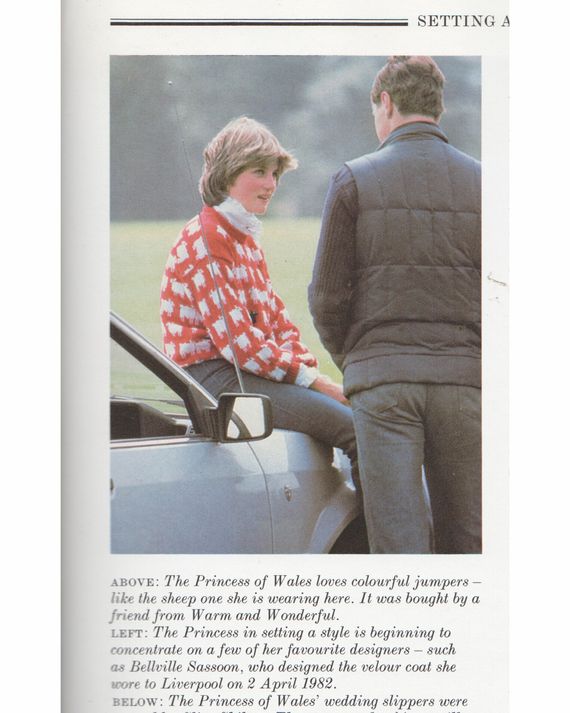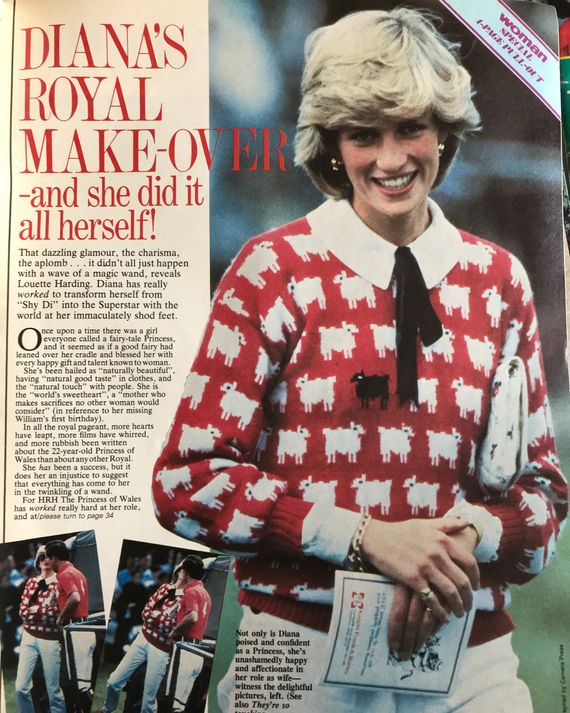 After Diana sported the sweater to a few polo matches in the early '80s, editors plastered it across magazines and newspapers, and Warm & Wonderful's design was copied and referenced for years. But the real deal is back. "Working with the original designers is exactly what makes this so special to me," says Rowing Blazers creative director Jack Carlson in a statement. "I think there's a lot of nostalgia in the air right now, and of course a great renewed interest in Diana's style in particular. The timing couldn't be better, both for Rowing Blazers to launch its first women's collection, and to bring these iconic designs out of the archives with the brands and designers who originally created them."
Some other items in the collection — including double-breasted blazers with matching trousers, bike shorts, Sherpa fleeces in fun jockey patterns, the brand's famous rugby shirts, and Diana-inspired nylon hats — retail for $48 to $795. The sweaters go for $295. Shop the black sheep sweater below, and see the entire collection here.