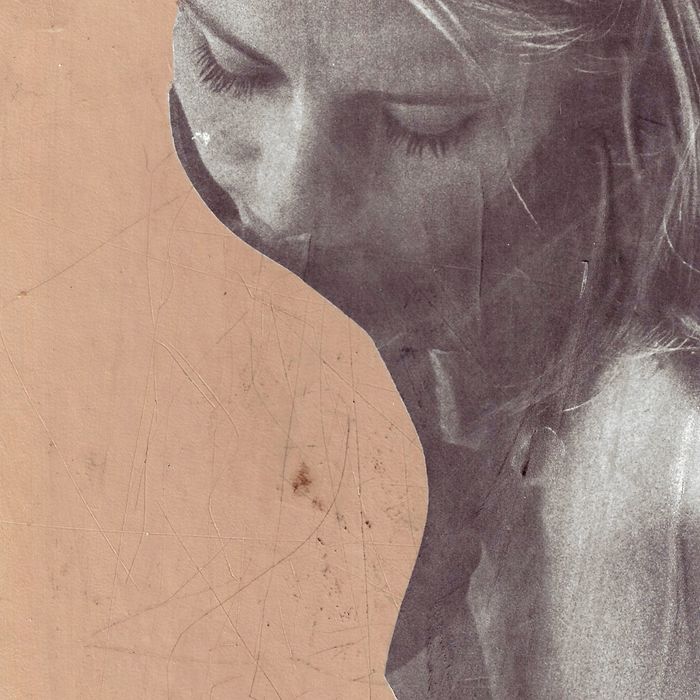 Photo-Illustration: James Gallagher
This week, a fashion marketer comes to terms with the fact that her relationship might be over: 35, in a relationship, Brooklyn.
DAY ONE
8 a.m. I wake up and quietly get out of bed. It was another rough night. Eric and I went to bed silently and we didn't touch bodies at all as we slept. That never happens. Things have changed so much since we met a year ago at a Halloween party. We moved in together right away, after four months; it was partly logistical (we wanted to save on rent) but we also just felt more confident about our relationship then.
9 a.m. I make coffee and wonder if my stomach can even handle it. I feel so sick. I know we're breaking up today. If not today, this week. He's so done with me …
10 a.m. I get on my bike and cycle to work. I work from a WeWork in Brooklyn. I do marketing for a small jewelry brand. It's not the most exciting job but it pays my rent and is a good stepping stone to another job in fashion I hope. Eric was in the shower when I left for work. We still haven't said one word to each other.
3 p.m. My eyes are burning. There have been so many dramatic days with Eric, I'm just worn out and numb from it all.
6 p.m. I grab a drink with my sister and our mutual friend. They know parts of the story but not the whole thing. Eric caught me cheating on him. But I'm not ashamed of what I did — he's been a shitty boyfriend. He wasn't there for me when I was sick with COVID. He is selfish and reclusive and definitely not faithful himself (though I haven't caught him). I'm a little embarrassed about getting caught the way I did. A week ago, Eric literally walked into a bar as I was making out with the bartender. Everyone shit their pants basically. I've never had sex with Jesse — the bartender — but had Eric not walked in that night, we definitely would have.
8 p.m. I go home and Eric is already in bed. I remember that he has to be up at 4 a.m. for a work trip tomorrow. He works for a film-production company and they have a shoot.
DAY TWO
2 p.m. I stop by Jesse's bar. He usually opens things up around now, setting up the outdoor seats, etc. He's a great guy — super nice, thoughtful, good-hearted. We met when I'd go to his bar and work with my laptop. This was pre-COVID. I'd go at odd times, mostly daytime, and work while having a drink. We would chat a little. I couldn't ignore that he was gorgeous but I learned that I also really enjoyed being around him. He has a great, happy spirit. As opposed to Eric who is pissed off about something (politics, mostly) all the time.
3 p.m. Jesse and I haven't discussed getting busted by Eric yet. I can tell he doesn't want to go there and is totally not interested in drama. I don't want him to look at me as the girl who blows up lives, so I try to downplay everything. "That was crazy," I say, trying my best to look hot and chill. "You guys okay?" he says, with care. And then we really start talking about everything. I tell him that Eric and I have big problems but that I don't want to give up on us. I know Eric is still debating leaving me over this, so all I can do is wait. I want Jesse to tell me he has feelings for me, and to leave Eric no matter what happens, but he toes the line. I take his diplomacy as a sign that he isn't interested in being with me in any real way. I can live with this. Of course I want him to beg for my love, but he's kind of not a real person. He's basically just a fantasy. Eric is a real person.
9 p.m. I call Eric to see how the job is going. I'm shocked that he picks up. We keep it pretty basic. We talk about work and paying rent and the presidential debate. I take a chance and say, "Love you," at the end of the call. He says, "I love you" right back. Maybe we will be okay. We just need to talk.
DAY THREE
10 a.m. Getting coffee to bring up to work, feeling really anxious. It's been so many days with my relationship up in the air. I just want Eric to come home so we can really talk.
2 p.m. I stop by Jesse's bar. He gives me a really big hug, even though he really shouldn't. He can tell I need it. He smells so good. I would have loved to fuck him that night. What are these feelings supposed to mean? Is it normal to want to sleep with someone else when you have a serious boyfriend? Is this a sure indication that Eric is not right for me?
5 p.m. When I'm done with work I head to Jesse's bar — I'm meeting a friend there. I work off my laptop and drink white wine while I wait. My friend has a big personality, and I'm kind of shy, so I look forward to her asking Jesse the questions I've never had the courage to ask.
6 p.m. Three glasses of wine in, I'm pretty drunk when my friend arrives. By the time her first glass of wine arrives (from Jesse, who is really enjoying us being there), I've filled her in on everything and she is convinced I need to have sex with him tonight. She says Eric doesn't fill my life with love so Jesse should fill me with pleasure. Haha. I tell her that Eric and I actually have great sex. We fuck almost every night when he's not traveling for work. She doesn't care. She's focused on me undressing gorgeous Jesse.
6:15 p.m. Jesse pulls up a seat to our outdoor table. She asks him if he's dating anyone. He says that's a definite no. He has no time. He's married to his bar, blah, blah. Our knees touch as he answers her questions while blushing.
7 p.m. I make the very mature decision to NOT have sex with Jesse until Eric and I work shit out. I mean, at this point I don't even know if we're broken up or not. He's coming home tomorrow so I'll know soon.
DAY FOUR
8 a.m. I'm hungover but I wake up early to clean the apartment before Eric gets home around noon. I also run to Whole Foods so there's food here.
10:30 a.m. I'm at work and feel like throwing up. I had too much to drink last night and the nerves of Eric coming home are breaking my system down.
5 p.m. I come home early from work because I know Eric will be there resting up. I head straight to the bedroom; he's there sleeping. I wash my hands, take off all my clothes in the bathroom and get into bed with him. He reaches for me and pulls me towards him. He's in his boxers. I take them off. We start kissing and having sex without any words whatsoever. It's really intense — I want to cry when it's over. I love him and I don't want this to be over. I feel so scared.
8 p.m. We've ordered sushi and opened a bottle of wine and are sitting at our kitchen table talking about everything. I decide to tell him the truth. I tell him it was just a kiss but that I probably would have had sex with him that night. I look Eric in the eye and ask if he's ever cheated on me. He says, "No," without any hesitation. I don't really believe him but I don't know, maybe I'm just jaded. We talk all night. The good thing is we both agree that our relationship is worth fighting for. Maybe this will bring us closer.
10 p.m. We have sex again and fall asleep holding each other.
DAY FIVE
9 p.m. We decide to continue our bonding and fucking and I blow off work for the day.
1 p.m. One issue we keep coming back to is when I got really sick with COVID in March. He really let me down. I was sick, with ten days of bad symptoms, and he left and stayed at a friend's house to avoid catching it. He swears up and down that I told him to go. Which is true … but he never should have left me. I wouldn't have left him. I have no family here and had no one take care of me. It was really scary. We have to agree to disagree on this. I hope I can do that.
7 p.m. We try to bring takeout dinner to Brooklyn Bridge Park but it's swarming with people and not everyone is wearing a mask. We don't need more tension right now so we just go home.
DAY SIX
10 a.m. We decide to ride our bikes into the city; we want to check out this new restaurant and get some exercise. He's really quiet as we unlock our bikes and map out our plan. Like, really, really quiet. It makes me nervous. I still feel like he has grounds to dump me at any point.
11:30 a.m. I ride my bike feeling sick to my stomach. Has he rethought his decision to stay with me? He's so quiet!
12:30 p.m. We get to the restaurant and lock our bikes. I ask if he's okay and he says he's fine. But he's really quiet at lunch. I ask him again, "Everything okay?" He tells me that he's having anxiety about our relationship. He's all in his head. This is not good.
6 p.m. It's been a rocky day. Eric's quiet. I'm tip-toeing around everything. I don't miss Jesse at all; I haven't even thought about him since Eric got home.
11 p.m. Eric still doesn't want to talk to me, so I go to bed alone and upset.
DAY SEVEN
7 a.m. Eric slept on the couch. He almost never does that. I take this as a very, very bad sign.
10 a.m. We walk to a local coffee place. We need to talk, I tell him. Eric agrees. We get caffeinated and he tells me that he thinks we should take a break. I don't understand how we went from healthy and healing to … over. I beg him to reconsider and start crying, saying I really don't want to break up.
3 p.m. We've done a lot of crying and hugging today. We're not broken up but Eric is going to move out for a few weeks and stay at a friend's house in Hudson. He has to be upstate for a work thing anyway, so he's going to use it as an excuse to figure shit out for himself. I can't convince him to stay so all I can do is handle this crisis with grace.
8 p.m. After a shower I walk over to Eric. I'm naked, he's dressed. We start to kiss and soon we're fucking on our bed. I can't believe this could be the last time I'm with him. I feel so powerless and vulnerable and put all of that into our sex together. I love him and can't let our relationship end. But I feel like I have to.
Want to submit a sex diary? Email sexdiaries@nymag.com and tell us a little about yourself.