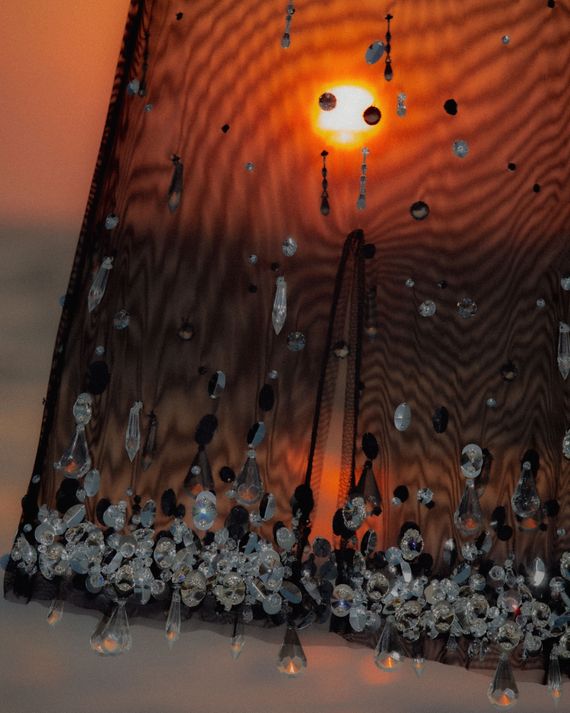 The title of Miu Miu's fall 2020 collection was "Toying With Elegance." It made sense for the brand, always the playful younger sister of Prada, to use a game of dress-up as a theme. Euphoria actor Storm Reid, who is 16, opened the show looking sophisticated beyond her years in a crushed orange silk floor-length dress, a fuzzy coat, and bedazzled heels. It was certainly not the look we've come to expect from young Hollywood — no crop tops or high-waisted jeans here. There was a film-noir vibe to the whole thing, from the long glamorous gowns to the thick eyeliner the models wore.
The sheer skirt with chandelier embellishment, pictured above, is a perfect example of how Miuccia Prada translated Old Hollywood for the present day: It's got all the drama but in a cheeky, Instagram-friendly way. The model wore it with nothing but her skivvies underneath — a forever Prada signature.
Miu Miu skirt, $2,950. Available at the 57th Street store.