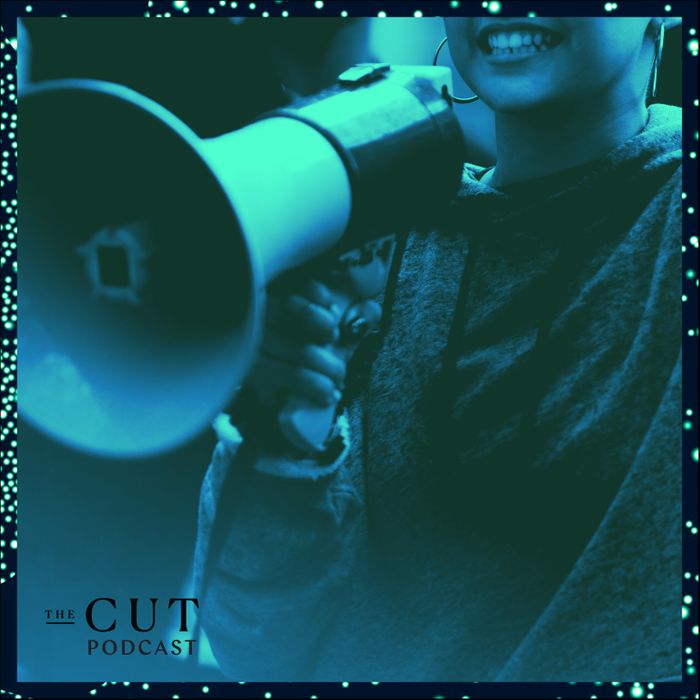 Photo-Illustration: Getty Images
In this week's episode of The Cut podcast, host Avery Trufelman vocalizes what so many of us are thinking right now: In our current political climate, am I doing enough? Trufelman chats with author and cartoonist Sophie Yanow, former national press secretary for Bernie Sanders, Briahna Joy Gray, and activist René Otero to explore the concept of doing enough to elicit major change.
AVERY: I think the one thing we can all agree on is that no one is happy right now with the way things are. But there's disagreement over how much change we can ask for right now. Like, can I start to advocate for free college and legalized pot when gay marriage might be repealed? I just worry that this push-pull leaves me somewhere in the middle and settling for less. Limiting my own dreams of what the future can be because I'm afraid about the present. I just feel like I'm not radical enough.
Author Sophie Yanow has written a graphic novel titled The Contradictions about "how to be a good person in a bad world." In it are two main characters: Sophie and Zena. Sophie compromises. Zena does not. Yanow's real-life experiences inspired some events in the book.
SOPHIE: When I was in France and I was trying to be a vegetarian, I did have a moment where I went to a McDonald's, and I ate a burger. And I was so ashamed. I didn't tell anybody about that for years. And there was a point where I was like, Oh, that's funny. That's a funny moment. It's an absurd moment. And, like, learning how to have compassion for my younger self, now I can look at it and say, It's okay, dude. It's fine.




AVERY: I don't know, it's hard to get to that place. I have a hard time telling myself it's fine. I feel terribly guilty when I order a drink and it comes with a plastic straw. There is this ongoing internal battle between my Sophie side and my Zena side. My pragmatic Sophie side compromises to accommodate the world around her. And my internal Zena holds fast and rigid to her ideals.
Trufelman also chatted with René Otero, who is urging everyone not to compromise. Otero was featured in the documentary Boys State, about the political leadership program for high schoolers of the same name.
AVERY: Unity and compromise are not in the same boat for you?




RENÉ: I don't think so. I mean, imagine if you were seeing people who look like you on the news every night, you know, being executed by police, and someone asks you but what if we kill less? I don't think people understand that compromise shouldn't be a life-or-death situation, and that's what we're playing with now. Unity and compromise are not mutually exclusive, but they're not mutually inclusive either. We should not be compromising for the protection of our communities off the basis of literally our Blackness, our skin color. We do not need to be making these compromises. Yet we do. Yet we do. There's so much virtue with compromising, with giving up what you believe in for the sake of somebody else. We, like, virtue signal it so much that we think we're doing great by placating and being placated.




AVERY: What can we do? How can we stand up for ideals in a moderate world where compromise is preached to us as a virtue? 




RENÉ: You stop compromising. 




AVERY: How!




RENÉ: I'm gonna say this. Me and my friend have matching rubber bullet wounds above our knees because we were in Austin during the surge on I-35. And then planned the very next day where we were going to demonstrate next and how we were going to organize. Like voting is you compromising. Oh, I'm going to cast my vote for what I think the country should look like. I'm a 50 percent chance of that happening. We need to change the way that we view civic engagement from being a systematic form of engagement, you know, utilizing politics like voting and calling your senator to being asystematic, like, you know, being in the streets, protesting, organizing. 




AVERY: I mean, you're still gonna vote right?




RENÉ: Oh, absolutely. Because I'm not gonna change the world by November 3, baby. 
Trufelman grapples with this idea. To compromise or not to compromise? Are we being radical enough?
AVERY: And it makes that fissure, between the pragmatic and the idealistic - the current world and the best world, a gaping hole. Which is painful. But crossing that divide is the work. And our task is to reckon with both of those sides.
To hear more about what level of radical is realistic, listen below, and subscribe for free on Apple Podcasts or wherever you listen to podcasts.