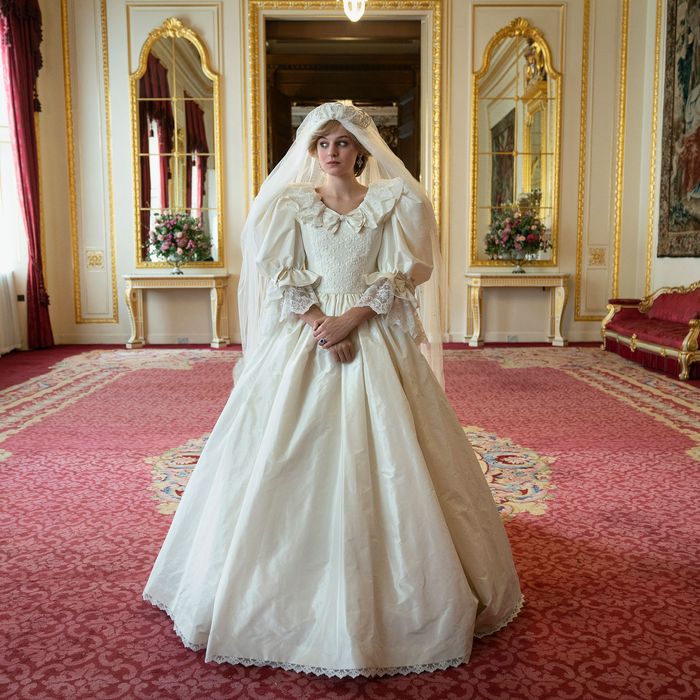 Photo: Des Willie/Netflix
Netflix dropped the second trailer for season four of The Crown today, and it's even more dramatic than the last. The show — which is set to premiere on November 15 — will feature a few new cast members, including newcomer Emma Corrin as Lady Diana Spencer and Gillian Anderson as Margaret Thatcher.
Between the first trailer, first look photos, and a recent interview in Vanity Fair, we know that this season will focus heavily on Princess Diana. And, if we take into account this latest trailer, it's apparent it will hone in on the early — and notoriously difficult — years of her marriage to Prince Charles:
The season will also include Diana's transition from a relatively normal person to a princess. "You meet her, and she's … 16 years old," Corrin told Vanity Fair of her first scene, in which she first encounters Charles when he comes to take her older sister out on a date. "From episodes one to three, we see her dynamic before she goes into the palace — and how normal she was, living in her flat with friends … then she's really transported overnight."
While the Charles-Diana conflict will be the season's focus, the trailer also promises plenty of Anderson's aggressively coiffed Thatcher, as well as Helena Bonham-Carter's Princess Margaret (she is reportedly having at least one public "unraveling" this season).
The season, which will cover the late 1970s up until the early '90s, also covers Diana's first weekend at Balmoral, her 1983 tour of Australia with Charles, and an infamous moment during the couple's televised engagement interview when they were asked whether they were in love. Diana said, "Of course," while Charles responded, "Whatever 'in love' means."