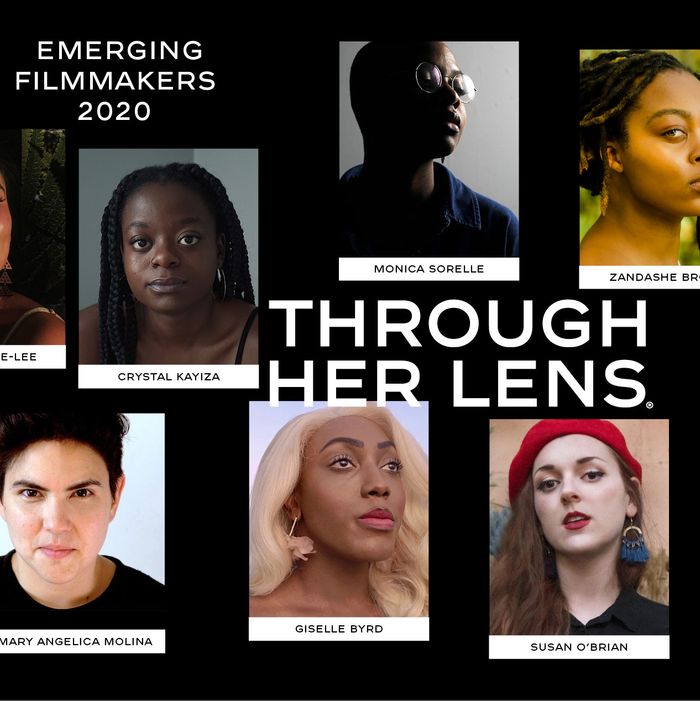 Photo: Courtesy of Chanel
"You know, I really needed today's celebration," Angela Bassett told the Cut in an email on Thursday night. She'd just wrapped an intensive three-day workshop with ten rising female filmmaker teams as part of Tribeca Enterprises and Chanel's sixth annual "Through Her Lens" program, which took place virtually for the first time ever this year. After a series of master classes with advisors like Annette Bening, mentorship sessions with the likes of Glenn Close and Emilia Clarke, and peer-to-peer sessions, it was finally time to dole out a total of $100,000 in production grants to five promising-looking projects.
Bassett was a member of the jury, along with Kirsten Dunst, Lucy Boynton, and other prominent actors, studio executives, and producers. Together, they selected writer and director Crystal Kayiza and producer Jalena Keane-Lee (see above) to receive the top prize, along with production support from Tribeca Studios for the development of their short film, Rest Stop. It tells the story of a 7-year-old girl who, while on a bus ride from New York to Oklahoma, realizes her place in the world through the eyes of her mother.
"Creating during this time has been difficult," said Kayiza in a statement. But being able to meet with the filmmakers, she explained, whom she and Keane-Lee "see as [their] heroes and really admire," has "affirmed [her] ability to create work and kept [her] motivated."
In order to inspire emerging female filmmakers everywhere, Tribeca Enterprises and Chanel also introduced a new "In Conversation" video series this year, which is currently accessible to the public. It includes Zoom talks with actor and producer Yara Shahidi and her business partner and mother, Keri Shahidi, who discuss the business of film and how to set one's own career path. Cinematographers Rachel Morrison and Ellen Kuras exchange insights on visual storytelling. Plus, Kristen Stewart and Jenny Slate weigh in on creative collaborations with actors.
Overall, the three-day virtual event seemed more necessary than ever, as a way to connect, share ideas, and help make them happen. "Hearing these dynamic, diverse, and truly unique voices with all of their compellingly authentic points of view was such a pleasure," Bassett said of all of the participants, adding that "It did my heart good to know that because of the creative genius I witnessed today, great storytelling will continue."