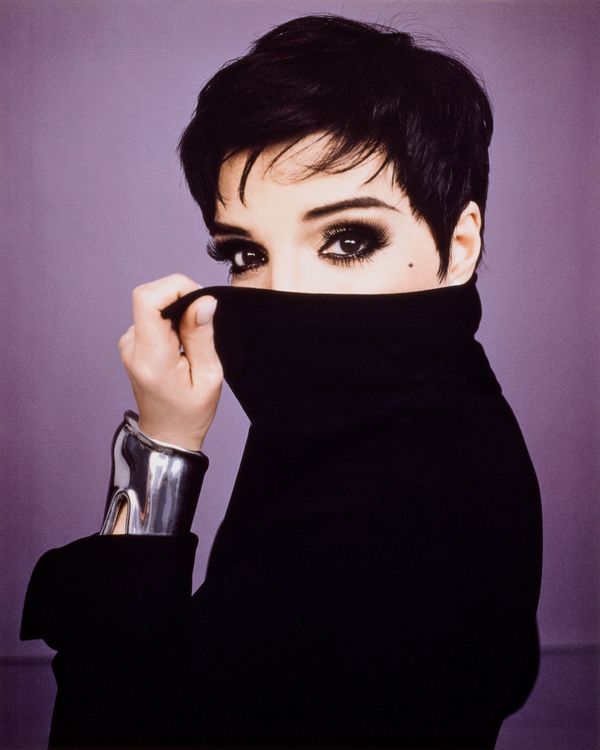 Liza Minnelli wearing a large silver Bone Cuff.
Photo: by @ruvenafanador
This year marks the 50th anniversary of Tiffany & Co.'s "Bone Cuff" bracelet. Designed by Elsa Peretti in the 1970s, it's a thick piece of metal molded in the anatomical shape of a wrist. Personally, I think it highlights one of the sexiest, most elegant parts of the human body in a way that's powerful and slightly ostentatious, and I've wanted one for a very long time.
There was a big influencer marketing campaign around the bracelet earlier this year, which made me question whether I actually desired it, or if the algorithm was just playing tricks on me. But the Bone Cuff has always been an object of my affection. I've seen it on the wrists of so many stylish women I admire: Liza Minnelli, Sophia Loren, Grace Jones. It reminds me of Wonder Woman's bracelets, if Wonder Woman once lived in a Soho loft and smoked cigarettes.
The Bone Cuff re-entered my consciousness last year when I watched an Amazon Prime documentary on the fashion designer Halston. It's a pretty weird movie (Tavi Gevinson narrates as a fictional sort-of-spy in the designer's archives?), but it's full of Studio 54–era glamour and unfiltered characters like Elsa Peretti. A former fashion model, she started designing jewelry for Halston's collections in 1971, and later did his groundbreaking, bulbous, teardrop-shaped perfume bottle. After finishing the movie, in which she fires off lines like "Yeah we did drugs, of course!" in a smoky Italian accent, I mostly wanted to know more about her.
Peretti joined Tiffany & Co. in 1974 to design silver jewelry, which was her signature at the time. She gave the metal, which was considered second to gold, a cool and youthful rebrand. The Bone Cuff isn't her most famous piece for the house, but it has a particularly fun origin story: As a child, Peretti visited the the cemetery of a 17th-century Capuchin church with her nanny, and the rooms were decorated with human bones, which she would apparently steal for herself as souvenirs. "My mother had to send me back, time and again, with a stolen bone in my little purse," she said. "Things that are forbidden remain with you forever."
Perhaps that's why the Bone Cuff has had a spell on me for so long. Starting at $1,100, it's a serious investment, but one can imagine growing old with it. Clearly, it's got enduring appeal. Building on the 50th anniversary, Tiffany & Co. launched a collection of one-of-a-kind and limited-release Elsa Peretti designs this month, in addition to new versions of the Bone Cuff in different colors and embellishments. That said, I'm still a sucker for the classic.
Every product is independently selected by our editors. Things you buy through our links may earn us a commission.