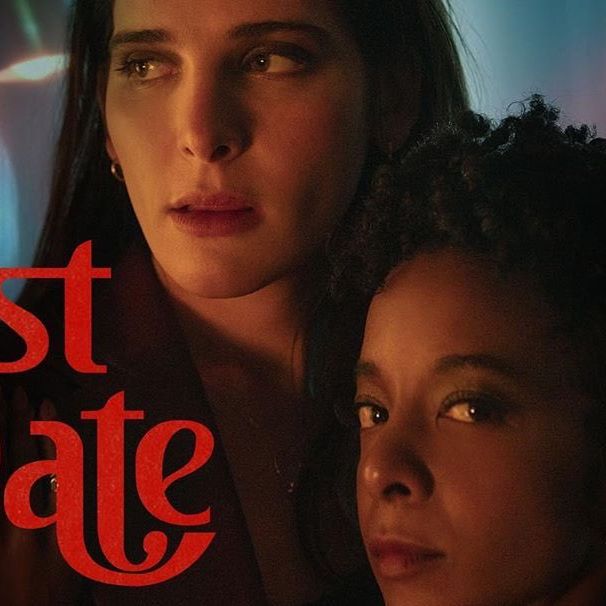 Photo: 20th Digital Studio
One of the silver linings of this dreadful year is the vibrant, seasonal lesbian content that's being released at regular intervals. This summer, we all cruised on the polyamorous beach orgy that was the "Watermelon Sugar" music video, and coming this winter is Clea Duvall's Happiest Season, a home-for-the-holidays rom-com starring Kristen Stewart and Mackenzie Davis. But what to hold us over through the fall? Are we expected to rewatch the one gay scene from Shirley? Read Legend of Korra fanfic?
Thankfully, Hari Nef has come to save the day: Today, she released a short film called First Date as a part of Hulu's "Bite Sized Halloween" — a series of scary shorts to get you feeling even more weird and jumpy this October.
First Date, written by Allyson Morgan and starring Nef and Kara Young, is directed by Meredith Alloway, whose first film, Deep Tissue, is an erotic thriller about a murder-y massage. Alloway is also the mind behind Ride, a brilliant short film about a spin class from hell.
And this latest Alloway short is cut from the same spooky cloth, opening with Nef and Young on what seems to be a pretty innocuous first date. Nef has brought her date back to her apartment, but then she puts on a song that just happens to be the one her date wants as "the first dance at her wedding." She then makes the fatal mistake of offering her some Tempranillo, which is way too specific and just happens to be her favorite wine.
You see the discomfort dawn on Young's face — has she been here before? How many times? The horror peaks in the last ten seconds, when Young asks Nef why her engagement broke off. Nef shrugs, and says, "Maybe I loved her too much," with a giggle.
Lit like a Drake video and told in all of four minutes, First Date does what a good horror should: take a real life terror (like a clingy, obsessive ex, or even an overeager first date) and turn it into a surreal nightmare. In doing so, it manages — through a series of meaningful gazes and horrified wait-a-second facial expressions — to be more sexy and unsettling than the entirety of Black Mirror's last season.
First Date is available on Hulu.