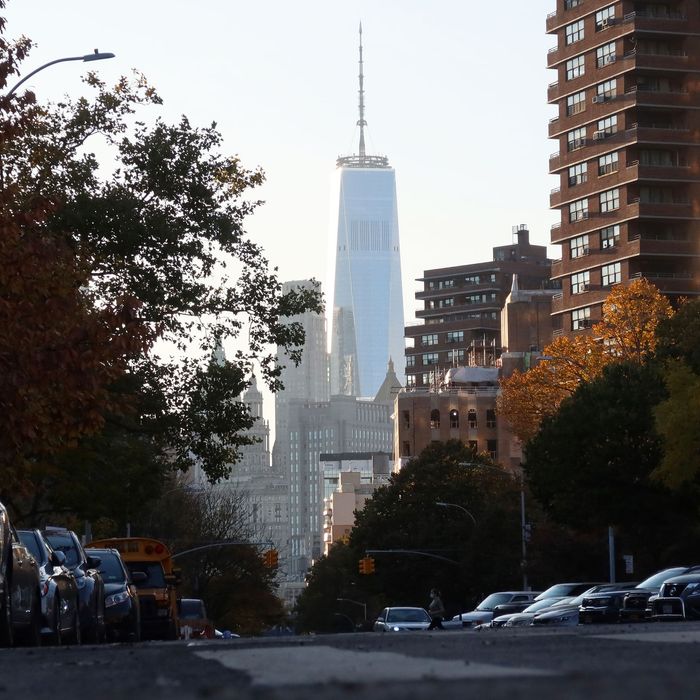 New York City, circa the start of the pandemic.
Photo: Gary Hershorn/Getty Images
The national trajectory of coronavirus is getting increasingly dire. The virus is spreading uncontrollably across most of the country, and we're regularly clocking more than 100,000 new cases each day. In some parts of the U.S., the seven-day positivity rate has soared above 35 percent. Many states are seeing record hospitalizations. And the holiday season is coming up, which public-health experts have long warned could lead to more explosions in cases.
Things are very bad, and all but certain to get worse — and the threat of lockdowns again looms large. But are they actually coming? And if so, are they imminent?
In complete absence of a coordinated federal response, some cities and states are once again considering precautionary measures — but as of now, only a few have implemented them. Last week, Massachusetts was put under a stay-at-home advisory. This past Wednesday, New York governor Andrew Cuomo announced that gyms, bars, restaurants, and other businesses with liquor licenses must close their doors at 10 p.m., effective today. He also enforced a ten-person limit on private gatherings, which are fueling outbreaks across the country. A handful of other states — Ohio, Connecticut, Colorado, and Rhode Island — have put in place similar measures. And starting next Monday, Chicago will be under a stay-at-home advisory, Mayor Lori Lightfoot said in a news release yesterday, meaning residents will be discouraged from leaving home for any tasks that aren't essential.
If you look at Chicago and other aforementioned states as harbingers for what's to come, then another round of stay-at-home orders might seem likely. Some public-health experts have supported such drastic measures, including Dr. Michael Osterholm, an adviser to President-elect Joe Biden, who recently said that a lockdown spanning four to six weeks "could drive the numbers down." (He's since walked back this proposal, telling ABC News that he hasn't yet spoken to Biden's team about his suggestion.)
But in the opinion of the country's leading infectious-disease expert, we won't need to go into lockdown, so long as we all strictly adhere to all the suggested precautionary measures. "We'd like to stay away from that, because there is no appetite for locking down," Anthony Fauci said in an encouraging appearance on Good Morning America yesterday. "I believe that we can do it without a lockdown, I really do … The best opposite strategy to locking down is to intensify the public-health measures short of locking down." He also gave an approximate timeline regarding a COVID-19 vaccine, estimating that "the ordinary citizen should be able to get" one by April, May, or June.
In the meantime, continue to wear a mask, vigorously wash your hands, and practice social distancing. Also, if you've been putting it off, there's no better time than now to deliver the news to your family that you're staying put for the holidays.