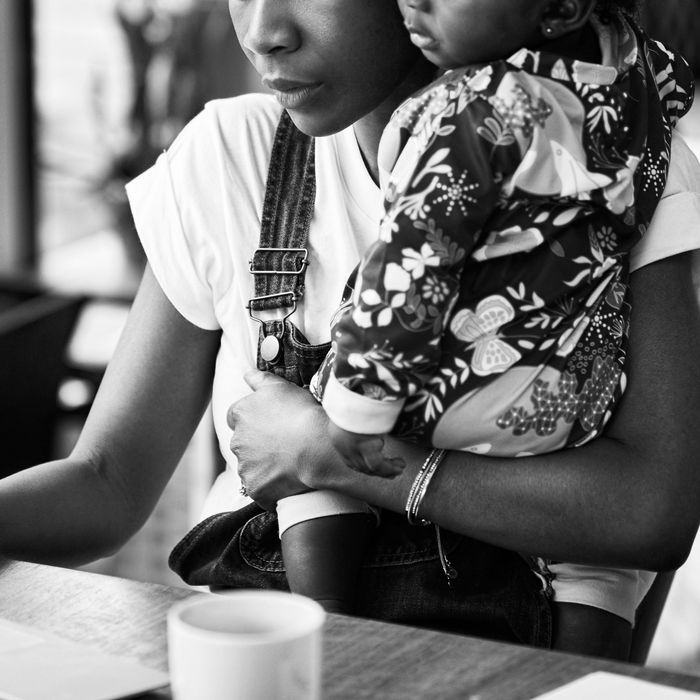 Photo: 10'000 Hours/Getty Images
That the burdens of COVID-19 are not borne equally by all has been apparent from the beginning. Vox reported last month, for example, that Black Americans infected with the virus are dying at twice the rate of white Americans. In July, the New York Times found that Black and Latinx residents of the United States were three times as likely to become infected as their white neighbors. And this week, a new report found that amid all the economic chaos caused by the pandemic, Black women with children are being forced out of the workforce at rates far higher than any other group.
The report, published by the Federal Reserve Bank of Dallas, found that while women in general were more likely to leave the pandemic-era labor force — likely due to the increased child-care responsibilities of having their children at home instead of at school — over twice as many Black women with children had left the workforce since the beginning of the pandemic than white women with children ( 6.4 percent drop in labor-force participation for Black women with children, as opposed to a 2.4 percent drop for white women with children). What's more, the gap in labor-market participation between Black women with children and Black women without children (a 6.4 percent drop versus a 2.3 percent drop) was far greater than the child gap in any other group, leading the authors to conclude: "Black women's labor market prospects are being disproportionately impacted by the pandemic and resulting lack of child care."
With coronavirus numbers surging in the U.S., and schools in New York City and around the country suggesting that they might have to close again due to the rising rates, relief seems to be a ways off, as parents will likely be forced to continue to try to juggle work and child care.
Even once the economy is able to reach some level of pre-pandemic normality, the study's authors noted recovery will still likely be slow, explaining: "The slow recovery from the Great Recession tells us that declines in participation rates, particularly for vulnerable demographic groups, can take years to fully recover."