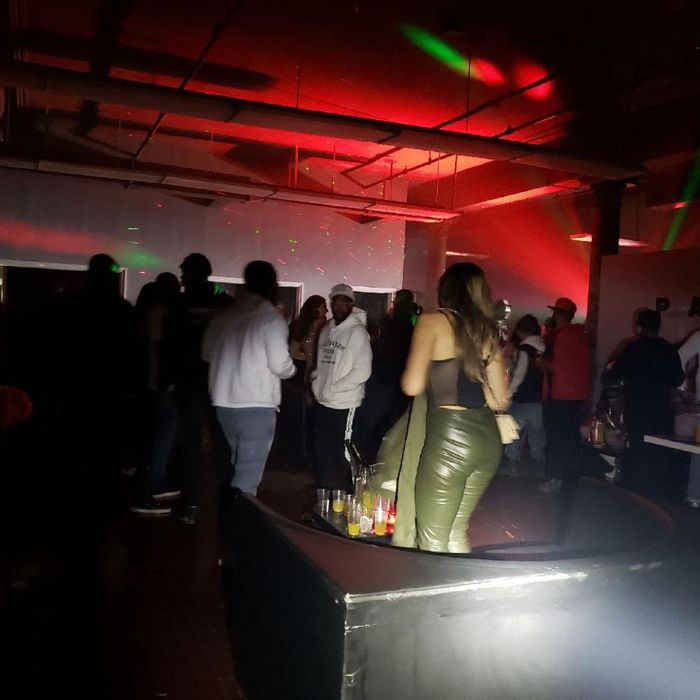 Photo: @NYCSHERIFF/Twitter
With COVID-19 infections on the rise across the country, law enforcement has busted two giant parties in New York City at which revelers were hanging out, drinking, and socializing without masks. At one of the gatherings, some of the guests were also without clothes.
Both parties were broken up late on Saturday night, per the New York Times. In midtown, authorities watched around 75 people enter a building on West 36th Street before they went inside to the third floor, where they found more than 120 people drinking, dancing, and smoking hookah. The organizer of the event, a bartender, a DJ, and two security guards face fines and charges including the unauthorized warehousing of alcohol, according to the sheriff's office.
At around the same time one borough over, law enforcement responded to a noise complaint regarding a venue in Queens playing loud music late into the night. The event turned out to be a sex party organized by a swingers club called Caligula New York; inside the building, around 80 people were allegedly gathered without observing social distancing or wearing masks. One small room contained three couples having sex (also, presumably, not wearing masks). Caligula and its manager now also face fines and charges after being busted by the sheriff.
As New York begins to lock down again to deal with another wave of coronavirus cases, closing schools and on the brink of shutting down indoor dining, the underground nightlife scene has continued to thrive in defiance of public-health guidelines. According to the Times, the sheriff's office has responded to "about one large event every evening since August," including a recent Halloween party with over 550 guests. Earlier this month, New York governor Andrew Cuomo announced that private gatherings will be limited to ten people, but a photo published by the Times from the sex party shows several beds pushed together, two bearing trays of condoms, clearly intended for more people than that.
For now, public-health officials would warn, if you must have a swingers' event, please keep it to no more than ten guests and encourage them to wear masks and socially distance when possible.