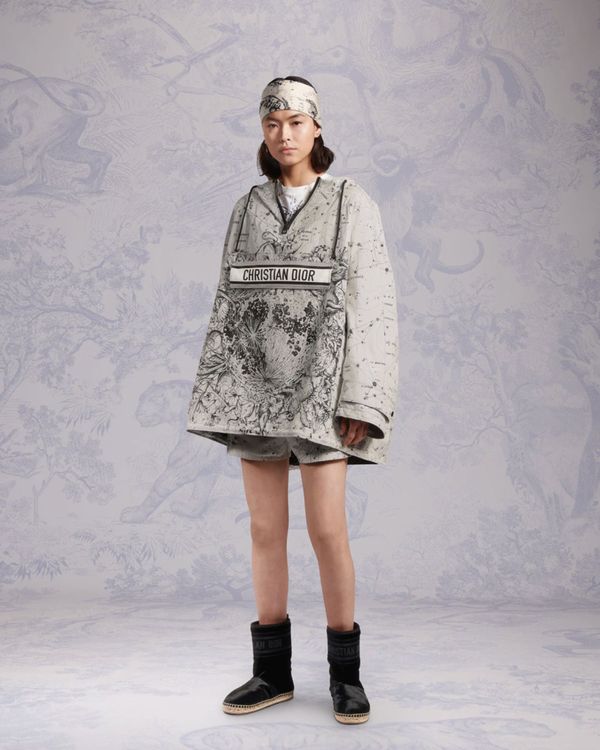 Even classic French design houses are getting a little more casual in the pandemic. This week, Dior launched its first capsule collection entirely dedicated to loungewear, called "Dior Chez Moi." Designed by Maria Grazia Chiuri during lockdown last spring, it offers everything from silky pajama sets and knit lingerie sets to bathrobes, a cashmere poncho, and — my favorite — a quarter-zip anorak.
The shape of the jacket is delightfully oversized; it makes you look like a kid playing dress-up in your mom's fancy clothes, but in a really fashionable way. And it's decorated with a constellation motif — because the only thing more popular right now than soft pants is astrology.
All of the zodiac-inspired prints used in the capsule were designed by Pietro Ruffo, a Roman artist close to Chiuri. They're a tribute to the superstitious nature of Monsieur Dior, who had a thing for astrology too. Old French designers: They're just like us!
Shop it all here.