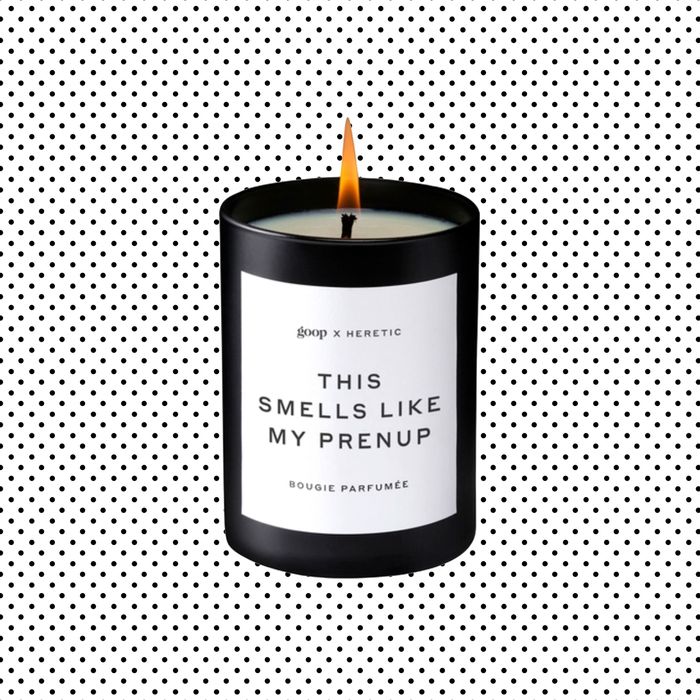 Gwyneth Paltrow is gooping with us again. Following the success of their infamous This Smells Like My Vagina candle, Paltrow and Heretic perfumer Douglas Little have launched another scented offering. This one is called This Smells Like My Prenup.
If the candle can be trusted, lighting up a prenup smells chaotic, tart, and maybe even a little bittersweet. Goop says that it contains notes of grapefruit and "sexy, citrusy bergamot," with "supple notes of ripened raspberry." Like most prenups, it appears balanced at first, but it can go up in smoke anytime.
Just like her other candles, this bougie bougie costs $75. Which is a bargain compared to lawyers' billable hours. But although it would make a lovely welcome gift for the First Wives' Club, the Vagina candle still reigns supreme in the Goop Hall of Absurdity.
Every product is independently selected by our editors. Things you buy through our links may earn us a commission.