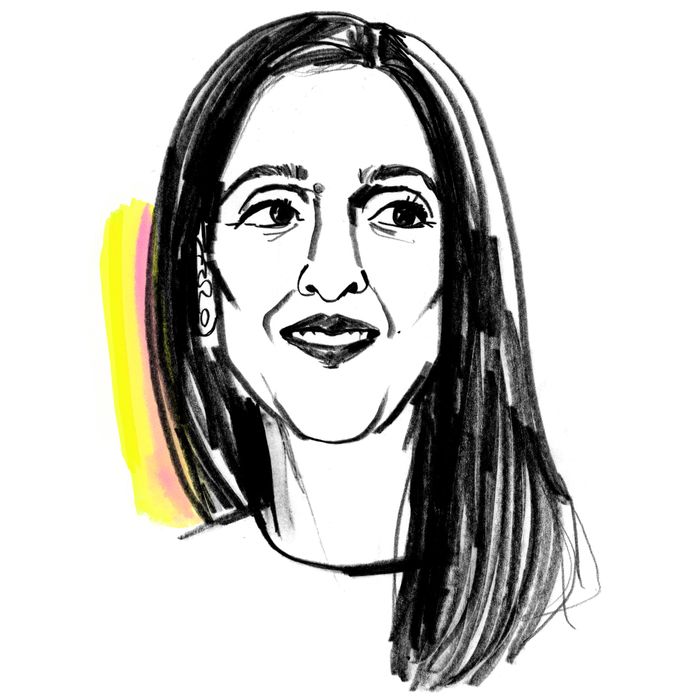 Illustration: Lauren Tamaki
Vanita Gupta has dedicated her career to fighting all forms of injustice. Since 2017, she has served as president and CEO of the Leadership Conference on Civil and Human Rights — the country's oldest, largest, and most diverse coalition of its kind — though she established herself as a leading voice for civil rights long before that. In 2014, President Obama appointed Gupta as acting assistant attorney general and head of the U.S. Department of Justice's Civil Rights Division, where she oversaw some of the administration's most significant criminal-justice and voting-rights reforms. She has also worked at the ACLU, where she launched the Smart Justice Campaign to end mass incarceration, and at the NAACP Legal Defense and Education Fund, where she successfully led an effort to overturn wrongful drug convictions cases in Texas. She currently lives in Virginia with her husband and two children. Here's how she gets it done.
On how she starts her day:
I generally wake up around 6:45 or 7 a.m. I immediately go downstairs to make coffee and empty the dishwasher while I listen to NPR. Then, my kids wake up and we have breakfast together. A few times a week, I try to sneak in a run before my workday starts, which is typically around 8:30 or 9 a.m., depending on the number of calls I have that day.
On how she came to the fight for voting rights: 
I have long been in the fight for criminal-justice reform, and very quickly, it became clear to me how important it is to have elected officials to represent the kinds of values that I hold dear. However, I did not work on voting rights directly until I launched the ACLU's Campaign for Smart Justice to end mass incarceration, at which point I started doing a lot more legislative policy work. I also got more invested in it through the lens of people with felony convictions who lost the right to vote — felony disenfranchisement.
But it was when I went to the Justice Department that I got really, really deep into voting-rights work. It was the year after the Supreme Court had gutted the heart of the Voting Rights Act. It literally left entire teams of people in the voting-rights section of the Civil Rights Division without jobs because those people were the data analysts that enforced that part of the Voting Rights Act. Now, I'm at the Leadership Conference, which helped craft and shepherd the Voting Rights Act. So the fight for voting rights has been kind of baked into our DNA and our 70 years of existence.
On current priorities ahead of the election:
The past few years have been a really difficult time for civil rights: Not only have we seen the rolling back of voting-rights protections, but also the attack on the census and the undermining of civil rights across the board. At the same time, it has been that much more important to be fighting voter suppression, and to make sure that people feel empowered to vote. COVID-19 has made all of the voting rules more complicated. At the Leadership Conference, we've been very involved in working with state election officials, state legislatures, and secretaries of states, attempting to expand voting options. We've pushed to expand mail-in voting with the appropriate guardrails, as well as in-person voting. We've also been fighting unlawful voter purges, getting people registered, and making sure everyone understands the rules that have changed because of COVID. Through our project called All Voting Is Local, we have staff in eight states that are working on the ground on all kinds of voter-protection efforts. As you can tell, we're working hard to make sure that everyone can vote, and that every vote is counted after the election.
On the importance of political participation beyond voting:
I've long been saying that voting isn't enough to make change, but everything can be changed if you vote. Voting is such a key instrument for change because that's how we elect people who stand up for our values and how we hold people accountable. That said, there are a lot of ways that people can bring about change. This summer, the protests after George Floyd's murder were really important for starting a countrywide movement for racial justice. Filling out your census is another way to participate, because it affects how schools and health care are funded, how political power is distributed.
While I will say that voting alone is not necessarily sufficient, nothing can change without people exercising that right, at the very least. To have the ability to push laws to change, we have to have the right people in place to make those changes. And now is no time to sit on the sidelines — if you care about police reform, climate justice, gun safety, racial justice, keeping immigrant families intact. There are so many reasons to stand up, and I think young people have really been leading the way on this.
On the importance of solidarity:
The beauty of working in a coalition is that none of us holds this work alone. At the Leadership Conference right now, we're focusing on voting rights and a free, fair election, since without them, we can't achieve justice in any arena — policing, education, immigration, and so on. But none of us is doing this alone. I think what's been really remarkable in the past few months is the amount of solidarity and common mission that civil-rights advocates and organizations have been demonstrating, regardless of what constituency or community they represent. We all understand that right now, we're in a fight to save the soul of our country, and that we are, by standing up for one another, ensuring that we can deploy our power to protect each other, to protect each other's communities, and to protect civil rights. We're demonstrating that this moment is not about any single one of us, but rather about the values that we want this country to reflect.
On decompressing:
My kids love to cook and I do, too, so cooking with my kids is like one of the main ways I relax at the end of the day. We've also gotten really into this game called Code Names, which I find really fun, and we also play a lot of ping-pong. During the summer, we were doing a lot of walks to Carvel, which is around the corner and has some of the best ice cream.