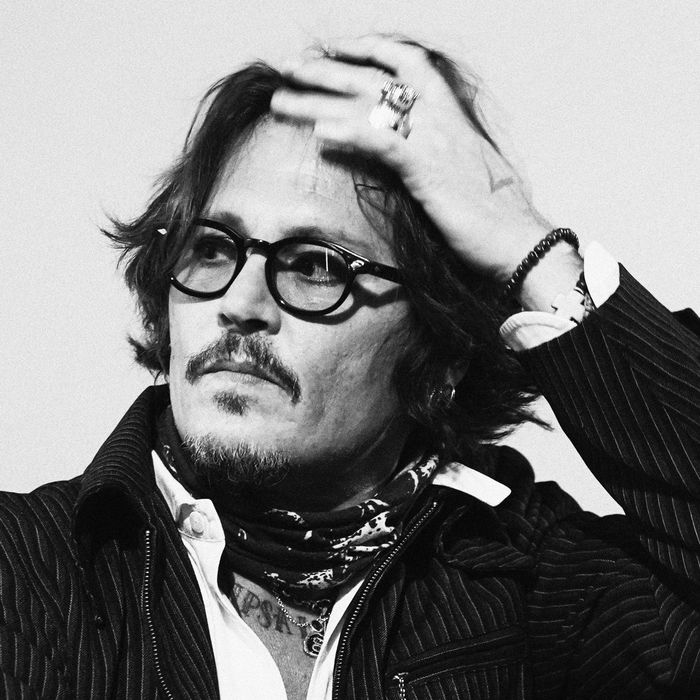 Johnny Depp
Photo: Thomas Niedermueller/Getty Images for ZFF
Last Friday, days after Johnny Depp lost his libel case against British tabloid The Sun, which he had brought over a 2018 article that characterized him as a "wife beater" regarding his treatment of his ex-wife Amber Heard, Depp announced he had lost one of his most clutch — and controversial — roles. In a typewritten note posted to Instagram, Depp wrote that Warner Bros. had asked him to resign from Fantastic Beasts, a Harry Potter spinoff in which he starred as the character Gellert Grindelwald, and that he "respected and agreed to that request."
Reading Depp's post alone, it seemed as if he were finally suffering the fallout of his highly publicized libel case — but new details have since emerged, suggesting he's better off than previously assumed. According to a report published yesterday in The Hollywood Reporter, the studio's decision was indeed prompted by Judge Andrew Nicol's ruling that the Sun was justified in referring to Depp as a "wife beater." But because Depp had a pay-or-play contract, which requires an actor to be fully compensated for their role in a film, basically no matter what, Warner Bros. will be paying Depp his entire eight-figure salary, even though he had filmed just one scene before he was axed.
Meanwhile, as Depp announced in his Instagram post, he's planning to appeal his case. During the trial this summer, Heard testified that Depp subjected her to horrific abuse while they were married between 2015 and 2016, accusing him of smashing a telephone into her face and threatening to kill her "many times." While Depp has vehemently denied the accusations, Judge Nicol dismissed his case, writing in his ruling, "I accept that Mr. Depp put her in fear of her life."
"The surreal judgment of the court in the U.K. will not change my fight to tell the truth and I confirm that I plan to appeal," Depp continued in his Instagram post. "My resolve remains strong and I intend to prove that the allegations against me are false. My life and career will not be defined by this moment in time."
We still await the response of one of Depp's staunchest defenders, J.K. Rowling.
This post has been updated.