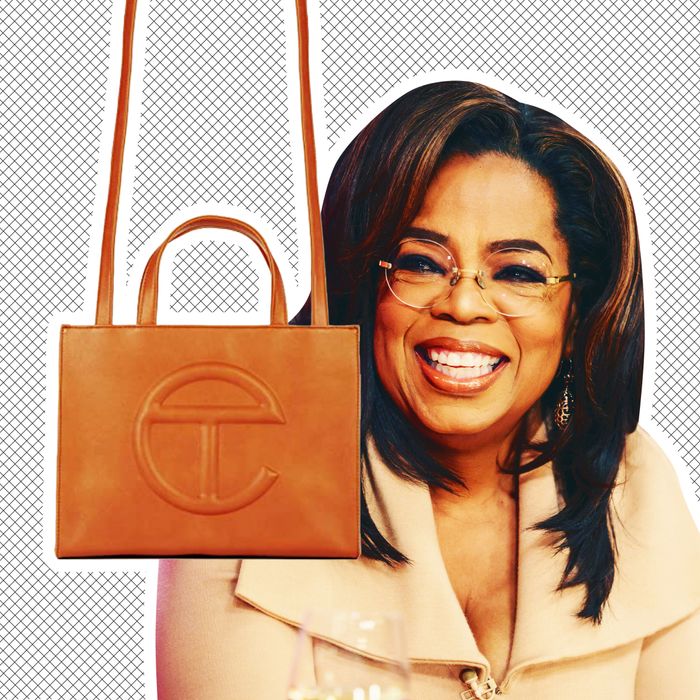 Photo: Getty Images, Amazon
There is so much uncertainty in the world right now, but one thing we can always count on is Oprah's annual "Favorite Things" holiday gift guide, which went live on Friday as Americans everywhere continued to doomscroll. This year, Oprah made a point to list a number of items from Black-owned businesses — including, as many people have noted, a Telfar bag.
It's always an honor to receive Oprah's coveted stamp of approval, but the "Bushwick Birkin," as the unisex, vegan leather accessory is sometimes called, has no shortage of hype. It's become so popular since its launch in 2014 that a restock earlier this summer crashed the Telfar website in minutes. To meet demand, the brand started a "Security Program" in August to ensure that everyone who wanted a Shopping Bag could preorder one without it selling out. ("You get a bag! And get a bag! And you get a bag!") And now, thanks to Oprah, the $202 medium-size tote is available on Amazon in four different colors — with Prime shipping, no less.
Telfar describes the tote as an "everyday bag for everyone," so it makes sense that it would find its way to Oprah, the ultimate Woman of the People. "I take the cream one with me everywhere," she wrote on her magazine's website, where the bag is listed under the "Stylish Gems" section. So, yeah, it really is one of her favorite things. Oprah doesn't lie.