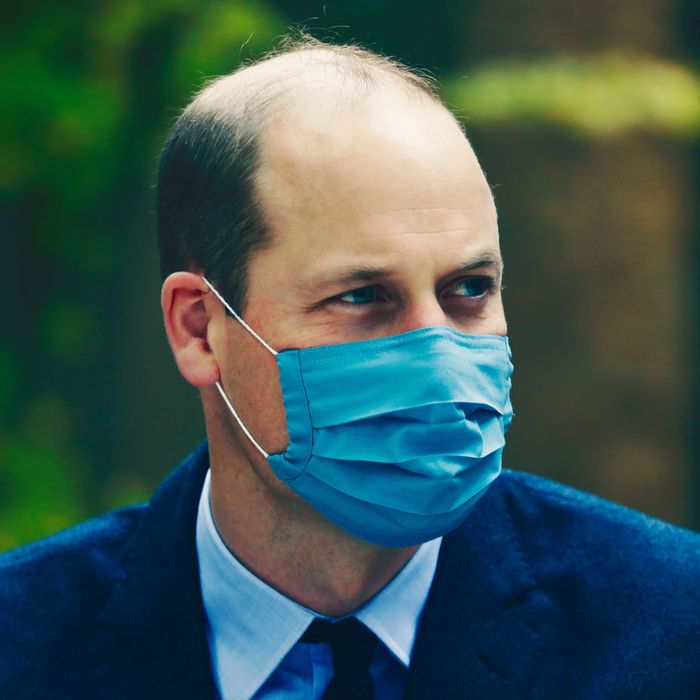 Photo: WPA Pool/Getty Images
Prince William, second in line to the British throne, tested positive for the coronavirus in April but kept his results a secret, according to palace sources who spoke to the BBC.
The Sun newspaper, which first reported the news, claimed the royal hid his diagnosis from the public to avoid alarming anyone, telling "an observer" at an event, "There were important things going on, and I didn't want to worry anyone." He reportedly isolated at his family home in Anmer Hall, in Norfolk, during his illness and was treated by palace doctors. A source told the Sun that the Duke of Cambridge was "hit pretty hard by the virus ­— it really knocked him for six" and that at one point "he was struggling to breathe." However, the dutiful prince was still "determined to fulfill his engagement" and went so far as to appear in 14 video and phone engagements during April.
Still, the question remains why palace officials chose not to disclose William's diagnosis when they were up front about his father, Prince Charles's, positive test in March, which prompted fears that the queen herself would fall ill. (She has not tested positive, according to Buckingham Palace.) In April, several top British officials also contracted the virus, including Prime Minister Boris Johnson, health secretary Matt Hancock, and the government's chief medical adviser, Chris Whitty.
News of the prince's clandestine diagnosis comes as Johnson announced a monthlong return to lockdown for all of England, which goes into effect on Thursday. Some essential stores, schools, and universities will remain open. The U.K. recorded 22,000 new coronavirus cases on Saturday, pushing the country's total number of cases above 1 million. France, Germany, and several other European nations have also implemented lockdown measures in the past week as much of the continent experiences a surge in cases.