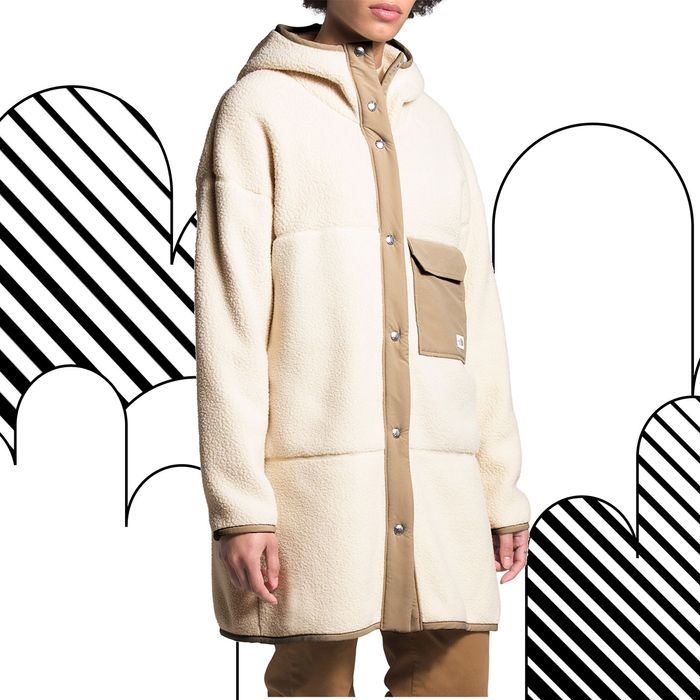 Today's a glorious day if you're into bargain shopping. Looking for good basics? Head over to our guide to the Everlane sale. Glossier fan? We've got you covered. Need a gift for picky family members? The massive Amazon Black Friday event should check a few boxes. And if you want to be thorough, here's a massive list every possible sale here.
But if you want to get yourself something nice in the mix, might we suggest the Nordstrom sale? It has some surprising designer finds like a cute Mansur Gavriel bucket bag along with luxurious beauty items like La Mer face cream. Check out some of our favorites below.
Leggings you'll probably end up wearing everyday for the rest of your life (or at least until we can get all dressed up to hit the town again).
Now's the perfect time to stock up on some inexpensive cashmere.
'Tis the season to invest in some Diptyque. This massive five-wick candle in the brand's best-selling rose and blackcurrant scent gets you the most burn for your buck. 
You'll look stylish even when you're trudging through snow and rain this winter.
Cuddle up under a plush throw when the weather outside is frightful.
This horny mascara does it all — lengthens, volumizes, plumps, paints lashes the blackest of blacks.
A carryall bag doesn't have to be schlumpy.
You'll wonder why you've only worn skinny jeans once you slip into some vintage-y denim.
'Tis the season to throw on a turtleneck with every outfit.
After months of doom-scrolling, your tired eyes deserve some of La Mer's legendary "miracle broth."
Oversized gold chain links popped up all over the Fall 2020 runways. Here's an affordable option.
If Mansur Gavriel's bucket bags aren't already a staple in your wardrobe, now's your chance to grab one on sale.
A coat that's cute, cozy, and at an affordable price? Sold.
Photo: Luke Pidgeon/(c)Luke Pidgeon 2016
With its enriched airflow, ultralight body that actually lives up to its name, and the ability to fold, this dryer makes a blowout an enjoyable experience.
Stylish sneakers that you can rely on with everything from workouts to errands.
Sweats that can go from couch to anywhere you go outside are a must.
The easiest way to get every type of wave you could ever want.
If you're working from home all day, you might need something to block out any distractions.
This potent yet lightweight serum that brightens and smooths is a good one to add to any routine.
One must remember to stay hydrated.
Chill tie-dye pajamas for chilling.
These trusty gold hoops are very affordable and will go with everything.
Ideal for pairing with knee length or midi skirts for an Hermes runway-inspired look.
Take your favorite cleanser to the next level with this pulsating facial brush.
Here's another solid gift that Mom will love: a long, cozy cashmere cardigan.
This silky cleansing balm makes removing your makeup something to look forward to.
If you want a designer find for less, here's a good deal for a new Zoom shirt.
Discounted top tier luggage to get you excited for traveling again.
Don't forget to seal in your skincare routine with a potent nourshing facial oil.