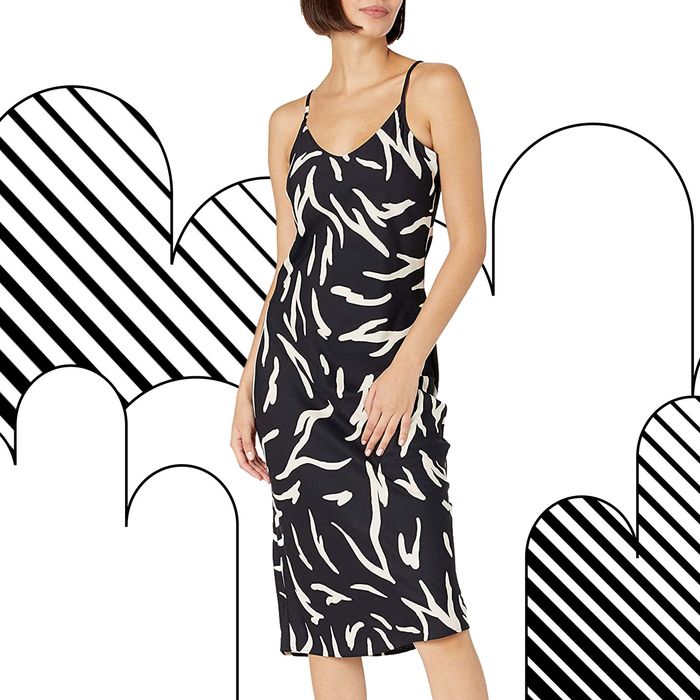 If there was ever a Black Friday to be shopping online, this is the year. While you digest all the Thanksgiving leftovers, we gathered up the best Amazon deals on basics, beauty, kitchen appliances and more. Looking for a cozy fleece on discount? Or maybe a cute cropped hoodie for lounging at home? A new vitamin C serum to get your skin glowing? You can shop all of that right now, as you sit on the couch. Scroll down for our picks and keep checking back – we'll be updating it with new finds.
Of course, Amazon is only one stop in today's retail extravaganza. For more deals, head over to our master list of Black Friday sales.
Pair with the leggings below for your at home workouts.
Ideal for light yoga workout or if you just rather lounge on the couch.
Or if you want another simple pair of white sneakers, these are also a safe bet.
A double cleanse, conveniently condensed into a single, soothing step.
The square toes give it feel fresher and cooler feel than your average pair of ballet flats.
Wear it with a big, cozy turtleneck sweater and boots now, and then swap to a tank and sneakers come spring.
Upgrade your skincare routine with this cute facial brush that removes dirt, makeup, and dead skin cells.
A cozy fleece for the outdoorsy person in your life who hikes every weekend.
Because you can never have too many Zoom-ready blouses.
Tangle-prone curls will love this luxurious, ultra-hydrating leave-in.
A date night-friendly turt.
Use this as a creative layering piece that'll add warmth without bulk.
This lightweight dryer has five heat settings, a cool shot feature, and a volume booster, which make blowouts an enjoyable experience for a wide range of hair types and textures.
They're kinda witchy, kinda granny, and look really good with jeans.
This simple black dress can be worn to work or jazzed up with accessories for a night out – whenever we can do both again.
Want to feel a little fancy? Water your face with this refreshing and hydrating facial mist, just like like Lizzo does every day.
This cozy robe with a matching eye mask would make for a great holiday gift.
But if you're looking to give someone fun and fancy pajamas, get them this tiger print set.
This scrub has been all over TikTok, and for good it reason: its hefty dose of exfoliating, good-for-you acids not only tackle keratosis pilaris (aka chicken skin), but help prevent ingrown hairs, and blast away hyperpigmentation, too.
Yes, flared yoga pants are back and they're a big TikTok fashion trend, especially styled like how Emma Chamberlain wore them: white turtleneck, big sweatshirt, and chunky sneakers.
Throw a sweater over this slip dress to wear it now or whip it out in the summer when it's too hot to wear much more.
The makers of a nearly perfect sunscreen have also created this gentle oil-free, soap-free formula that restores balance to oily and acne-prone skin.
You can wear this soft cardigan a multitude of ways but even with a pair of jeans and a gold necklace, it looks pretty good.
Give this warm faux fur scarf to your friend who always complains about being cold.
It's always nice to have this beauty staple that nourishes brows, lashes, and scalps on deck.
Ignore how short these are on the model and head straight to the reviews. Those who bought these jeans praise their ability to flatter both curvy and petite women.
But if you prefer skinny jeans, these are another top-rated option that also happen to be on sale.
Restock your bathroom with this reliable cult-status cleanser that's transcendent of both time and trends.
Everyone's favorite bralette is marked down again, so if you don't already own one, add it to your cart.
And to go with the bralette, this 3 pack of extremely comfortable undies are also on sale.
Cut down on waste and your ever-growing list of stocking stuffers with the softest, most eco-friendly way to wipe away the day.
EltaMD sunscreens are beloved by dermatologists and people with good skin alike for their ability to not only protect skin, but improve it. This formula comes with a sheer tint and a helpful hit of hydrating hyaluronic acid.
You'll be grateful to have these when you have to step over black slush puddles.
If you need some aromatherapy in your life, this trio of Mario Badescu's famed pick-me-up will calm the skin and the soul.
These sunglasses look good on literally anyone.
This supercharged serum combines the brightening power of vitamin C and the correcting power of retinol to keep your face looking like it hasn't missed a facial all year.
Because if there was ever a year to wear something shiny that makes you happy, 2020 is it.
Loafers are a big runway trend (see J.W. Anderson's version featuring a gigantic chain embellishment) but this version is more classic and wearable.
A bottle of this stuff is sold every four seconds for a reason. Stock up on this gentle formula that cleanses, refreshes, and gently removes makeup on all skin types.
Skipped too many shampoos? This shine-boosting apple cider vinegar potion will leave your scalp squeaky clean yet soothed.
The ideal gift for the person in your life who has been whipping up incredible meals during lockdown.
The ultimate for anyone who loves a smoothie, sauce, or soup.
For the meat lover in your life, nothing makes for a perfect steak or pork chop than by using a sous vide machine.
If you want a perfect bowl of fluffy rice, this is the ultimate rice cooker to buy.
For the coffee person in your life who knows the precise temperature and timing for their pour over.
These highly rated frying pans make for a good gift for anyone in need of a kitchen upgrade.
No kitchen is complete without a sharp knife set.
Do you still not own an Instant Pot yet? Here's your chance.
Make crispy veggies, meat, and even ravioli in this handy gadget.
Get those fancy grill marks on your chicken, steak, or veggies with this nice looking pan.
Give this set to the beginner baker in your life who's ready to graduate from making cookies to layer cakes.