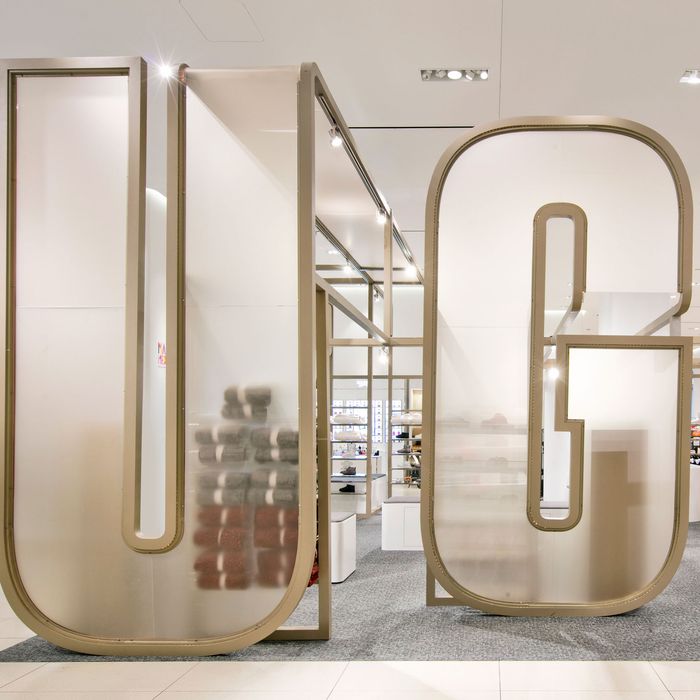 After nine months of wearing sweatpants, we're all pretty sick of them. If you're feeling the urge to wear something more interesting, you're not alone. Then again, if you're feeling reluctant to put on something with an actual waistband, we also feel you.
Proving that you can be cozy and shiny at the same time, UGG released an exclusive collection at Nordstrom inspired by New York's glittering energy during the holidays. "The collection contrasts a gritty, wintry feel with the warmth of a California sunset, meshing dark shades with pops of bold color," said the brand in a statement. It's all cozy yet stylish — from edgier pieces with metallic touches to playful pieces like fuzzy pink coats and slingback slipper-sandals.
If you feel safe shopping IRL, the company has set up shop at the Nordstrom flagship in New York City — but everything is also available to safely shop online. Below, some of our favorites.