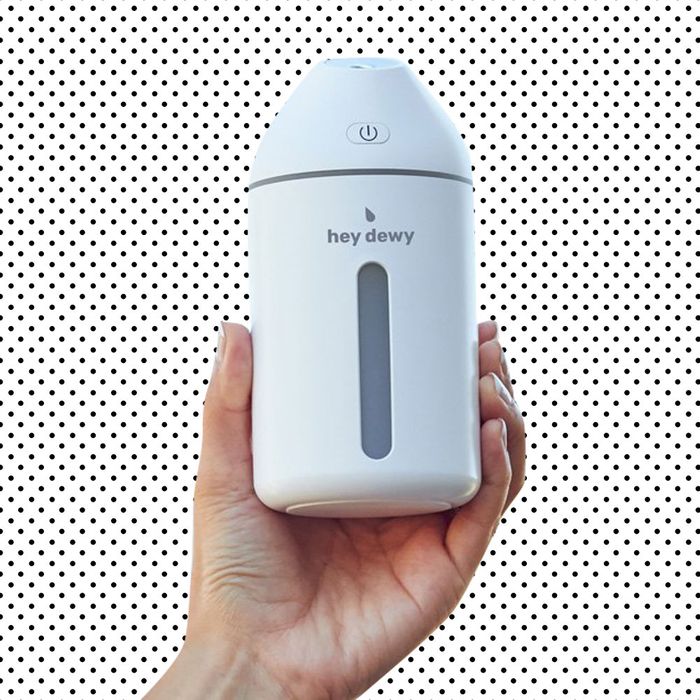 Nearly 20 years ago, three-time VH1 Male Model of the Year Derek Zoolander recited a prophetic mantra: "Moisture is the essence of wetness, and wetness is the essence of beauty." Fast forward to 2020 and we're pining for the slippery visage of dolphins and faces that consistently look damp. Serums and strategically-placed highlighter can mimic the effect, but it's fleeting. The best way to achieve true wetness is to perpetually drape your face in water.
This adorable humidifier allows non-aquatic beings to do just that. It delivers a cool, continuous cloud of moisturizing mist to beached complexions wherever they may be. It's powered by a USB cable, so you can mist while marking emails as read. It fits in cup holders so you can hydrate your face on the freeway. It's portable so it can easily go from stagnant room to stagnant room in the palm of your hand. It can run up to 8 hours unsupervised (and double as a night light) to make sure you're moistened as you clock your beauty sleep.
Regardless of your thermostat setting or general interests, this little droid can find a way to help. Turn it on and at-home facials feel fancier, parched hair feel less thirsty, stuffy sinuses feel more clear, and screen-fatigued eyes feel like they've actually been blinking. Drink it all up and cheers to never feeling crispy again.