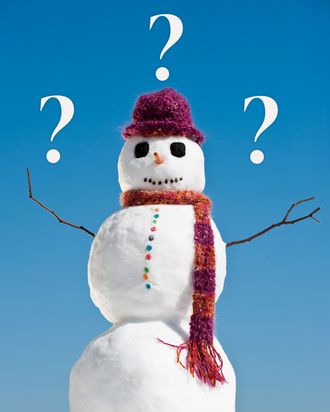 Photo-Illustration: by The Cut; Photos:Getty Images/Tetra images RF
Holiday movies, especially of the Hallmark variety, tend to be pretty formulaic. Our protagonist, frequently a woman, might own a struggling small business, be with the wrong guy (while the right one was there all along), or have a tough time during the holidays because her late parent loved Christmas.
Given these templates, Christmas movies have had to get creative, and over the years they've begun to fray at the edges, presenting plots that sound bananas on paper but are perfectly reasonable in the Holiday Cinematic Universe. Here, anything is possible. Or is it? Can you spot the fake Christmas movies, or has Big Christmas got you stumped?
Is This Christmas Movie Plot Fake or Real?