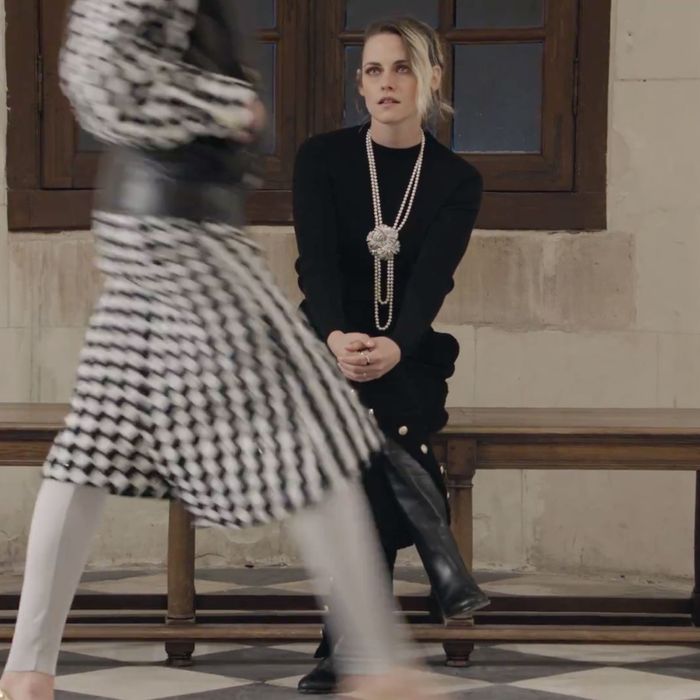 Photo: Courtesy of Chanel
Today, Chanel debuted their Métiers d'art collection at a massive castle called the Château de Chenonceau in France. There was a single guest in attendance: Kristen Stewart.
According to a statement from creative director Virginie Viard, "showing at the Château de Chenonceau was an obvious choice," as it was designed and lived in by Diane de Poitiers and Catherine de' Medici, two women who inspired Coco Chanel and have a deep place in the brand's history.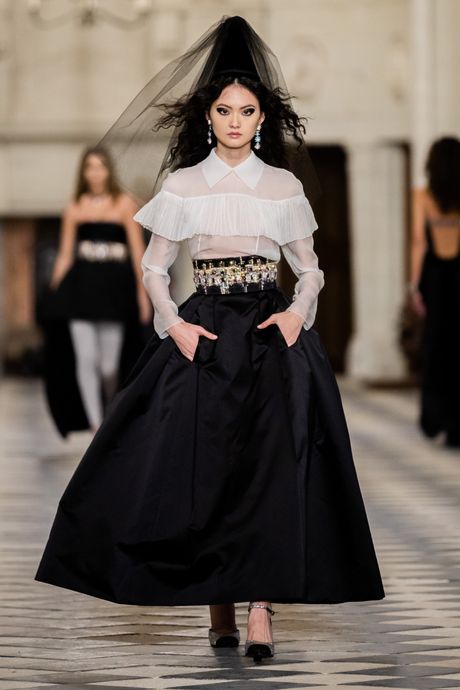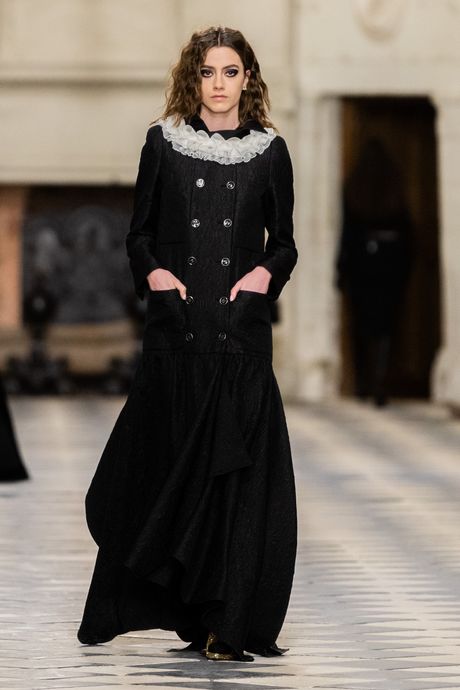 Diane de Poitiers was famously known for wearing only black and white, while Catherine 'de Medici was famously known for only wearing black with an occasional white ruffled collar. They would have appreciated the collection, which included long black coats and jackets finished with white ruffled collars, bouffant sleeves galore, latticework on dresses, a leather jacket quilted with pearls, and even a veiled cone hat. With Bella Swan – I mean, Kristen Stewart — brooding in the audience, it occurred to me that someone else might appreciate it: the Volturi from the Twilight saga. The outfits are perfectly suited for running a tyrannical regime over vampires across the globe.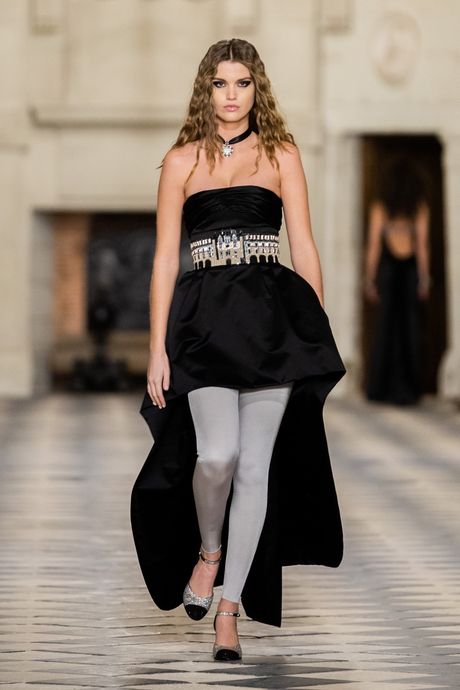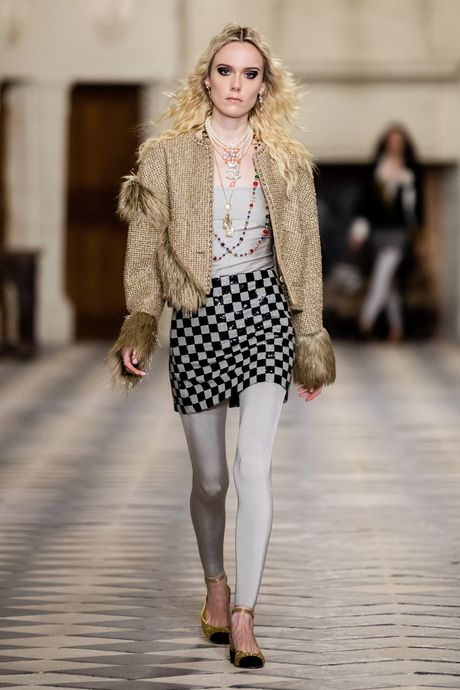 And then there were leggings under everything from high-low dresses to miniskirts. At first I found this confusing, but it makes sense, since, after all, Bella Swan was cohorting with vampires and the Volturi in the late 2000s, when such a style was popular. Viard said, "I like everything to be mixed up, all the different eras, between the Renaissance and romanticism, between rock and something very girly, it is all very Chanel." But she forgot to say that it's also all very Twilight saga.