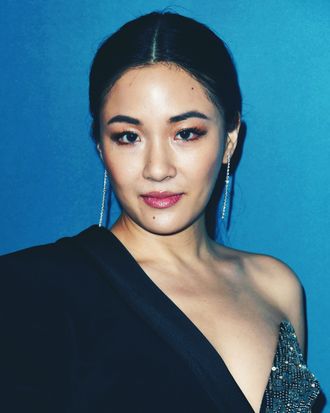 Constance Wu.
Photo: Jon Kopaloff/WireImage/Getty Images
The year 2020: very big for surprise celebrity babies! Over the past 12 months, public figures ranging from Jessica Biel to Mindy Kaling have successfully concealed their pregnancies, thereby dodging frenzied coverage about the size of their bumps and prospective names, only to come forward one day with a fresh baby in arms. What a trend! And with just a few days left in the year, we have a new, last-minute entry.
According to E! News, actress Constance Wu and her boyfriend, the musician Ryan Kattner, welcomed their first baby, a little girl — and not all that recently. Per the report, their progeny is at least a few months old by now, and was born sometime this summer. So not only did Wu, known for her roles in Fresh Off the Boat and Hustlers, dodge the voracious paparazzi and tabloids for the span of her pregnancy — she and Kattner, of the band Man Man, have been hiding this baby for, what, half a year now? That's certainly an impressive feat! And one that appears to have been the right call for the couple.
"They are doing great," an anonymous source told E! News, "they're so excited and happy." Makes sense! How taxing it must be to face incessant coverage from the press when all you desire is a modicum of privacy to celebrate and gawk and this new thing you've brought into the world.
Anyhow, really looking forward to finding out this baby girl's name!