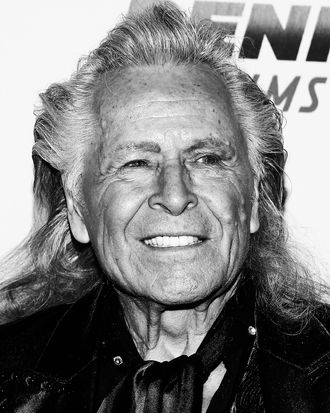 Peter Nygard.
Photo: J. Countess/WireImage
Canadian fashion mogul Peter Nygard, 79, was arrested in Winnipeg on Monday after being indicted in Manhattan on charges of sex trafficking and racketeering, the New York Times reports. The arrest fell under an extradition treaty between Canada and the United States.
The multimillionaire designer has been accused of trafficking and assaulting dozens of women and girls over the years at his homes in the United States, Canada, and the Bahamas. In a class-action lawsuit filed against him in the U.S., 57 women alleged that Nygard had used violence, intimidation, and company resources and employees to lure victims and cover up his crimes.
Prosecutors said Nygard would often target victims who came from economically disadvantaged backgrounds, drawing them into his circle with drugs, cash, and false promises of lucrative modeling deals. According to the suit, Nygard allegedly kept a database of "potential victims" on Nygard International company servers. The list was reportedly massive, containing the names of over 7,500 women and girls.
In the suit — which was initially filed by ten women in February and has since been joined by over 40 more women — Nygard's victims say that he would coerce them into having sex by using alcohol, drugs, and violence and that when they were flown to his property in the Bahamas, he would have their passports taken from them, trapping them there. The suit says the designer "expected a sex act before he was willing to consider releasing any person."
Shortly after the suit was filed, the FBI raided Nygard's home in Los Angeles and his corporate offices in Times Square. This was not the first time the Feds had looked into accusations against the designer. According to the BBC, the FBI had reportedly investigated trafficking claims against him in 2015 and 2017.
Nygard has denied the lawsuit's claims against him, saying though a spokesperson in February that they are "completely false, without foundation, and are vigorously denied." Earlier this year, a spokesperson for his company announced that Nygard was stepping down as chairman and would be divesting from his ownership interest.
In August, another suit was filed against Nygard, this time by two of his sons, who accused their father of arranging for them to be raped when they were underage. The boys chose to remain anonymous, but the older of the two told CBC News, "Hopefully, my experience will help other people be able to speak the truth about what's happened to them."
So far, Nygard and his lawyer have declined to comment on the charges.