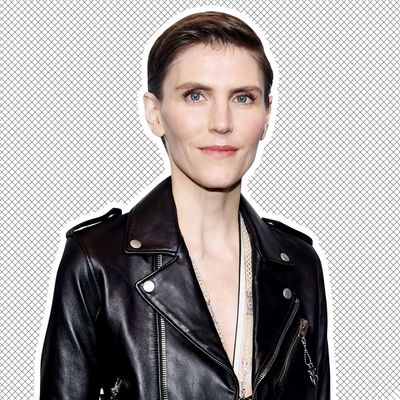 Last week, Chloé announced that Natacha Ramsay-Levi was stepping down from her role as creative director after four years designing for the French house. On Monday, her successor was finally revealed: It's Gabriela Hearst!
You might recognize Heart's name from the New York Fashion Week calendar. In 2004, the self-taught Uruguayan American designer launched her own label, Candela, in Brooklyn with just $700 in her pocket. In 2015, she started her own eponymous line, and she's seen great success since. Her timeless, eco-conscious designs, which include hit accessories like the Nina bag, have been worn by everyone from Meghan Markle to Oprah to future First Lady Jill Biden. And in September, Hearst won the CFDA Award for American Womenswear Designer of the Year. Her sustainability goals and natural understanding of a woman's body made her an ideal candidate for the job at Chloé, which has a long history of appointing female creative directors. (To name two: Phoebe Philo and Stella McCartney.) When Hearst announced that she would be leaving New York for the Paris runways earlier this year, it was perhaps an early clue toward the changes to come.
"I have always admired [Hearst's] vibrant creative energy and exquisite sense of quality and craft," said Chloé CEO Riccardo Bellini in a press release. "Her powerful vision of more responsible fashion truly embodies the values and sense of commitment of today's Chloé women."
Hearst echoed her desire to "create a business that is socially conscious and in balance with our environment" at Chloé and recognized "all the other extraordinary designers" that came before her at the house. "I am also humbled to be able to work with the Chloé team to help execute this beautiful vision in creative and accountable ways," she said.
Hearst's first Chloé collection will be presented in March 2021. She'll also remain creative director of her own brand as well, which has a financial investment from LVMH.