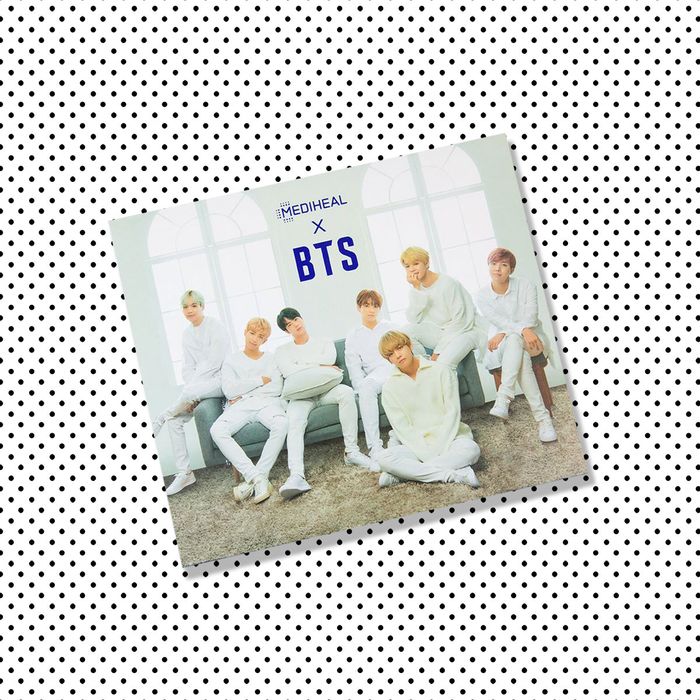 I don't want to start any fights here, but BTS has the best skin out of any K-pop group. It's well known that they all have very serious skin-care regimens, and they do it for their fans. As BTS member J-Hope told Allure, "Taking good care of your skin is the No. 1 rule for all celebs. I get to meet a lot of fans face-to-face at fan meetings and similar events, and I'd like to look my best for them." Skin care isn't something they do just for themselves — it's a sign of respect for the BTS ARMY.
So it's safe to assume the group must go through a lot of sheet masks. In fact, they have a partnership with Mediheal, one of the biggest mask companies in Korea. You can even buy their favorite ten sheet masks in one special BTS-themed package (it also comes with 14 postcards). Get it for the ARMY member in your life — and if you want to take your gift to the next level, throw in a copy of K-Pop Confidential, a fictionalized take on the life of a K-Pop star.
Every product is independently selected by our editors. Things you buy through our links may earn us a commission.