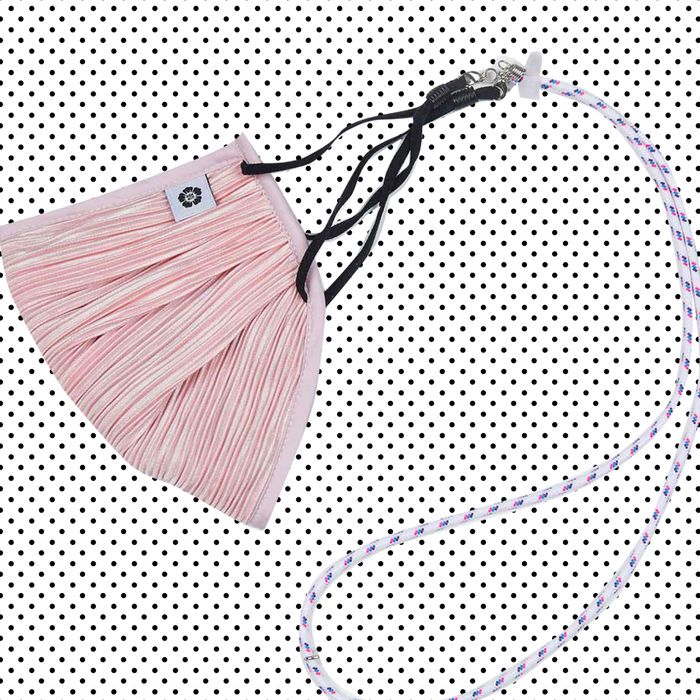 Photo: Courtesy of the Retailer
A COVID-19 vaccine might be imminent, but we'll still have to wear masks for the foreseeable future. At this point, most of us own a few, but how many of them are comfortable enough to wear over long periods of time? Cotton masks tend to get damp after a few hours, especially if it's warm out, while trendy black disposables are bad for the environment. A cute, comfortable mask is still a thoughtful gift, and we'd recommend this one from Sundae School.
Made from a highly breathable, UV-coated, water-resistant fabric, this Issey Miyake-inspired mask is both pretty and functional. It features two layers: a pleated outer bit and an inner liner that helps prevent droplets from entering the air. The fabric passes a 98 percent filtration test score for fine dust, meaning it'll block most particles, but it also has dri-fit properties to wick away moisture (which means less maskne). While you can't toss this into the washing machine, hand washing it is easy: Use a little lingerie-safe detergent and it will air dry in a few hours.
Bonus: The mask comes with three matching bungee cords. They make it easy to keep it dangling around your neck, instead of stashing it in a pocket or bag where it could pick up grime.
Photo: LEEJEONGJIN STUDIO