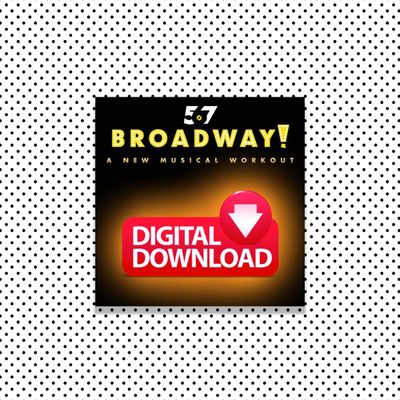 Honestly, I've never been great at working out. Pre-pandemic, I went to Planet Fitness a few times a week, usually on the weekend, and usually picked up McDonald's breakfast shortly after. But now, unable to even do that, I have spent the past year slowly morphing into my couch.
But if I'm ever going to commit to a workout routine, I think it might be 567 Broadway — an exercise dance class that caters to musical theater die-hards. I don't know about you, but starring in a Broadway show is one of my personal fantasies (no, I can't sing, why do you ask?). 567 Broadway lets me live that dream in the security of my living room, while belting out "We Go Together" from Grease and stumbling through the choreography. Instructor Joseph Corella is a force. I love how his cardio workouts offer different levels of intensity and how he breaks down the dances step by step.
If you're still searching for a last-minute gift for the theater person in your life, you can send them a link to download the workout instantly for $9.99. If you're feeling old-school, you can buy it as a DVD on Amazon (though it won't ship until after Christmas.) And if you and/or your loved ones get super into it, the company offers livestream classes, too.