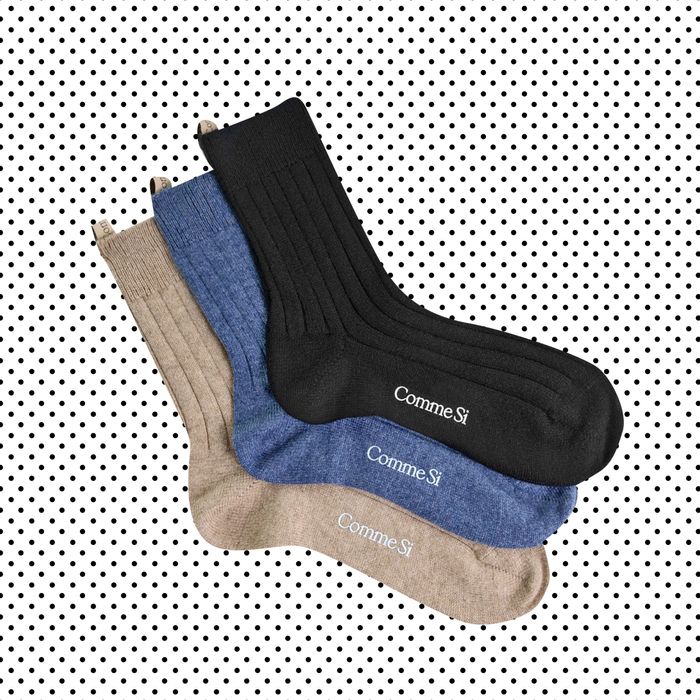 Photo: Courtesy of the Retailer
I'm a huge sock fan, so you better believe I asked for them as a stocking stuffer. My collection has everything, from plain cotton ones that are more suited for workouts to more colorful and dressy options that I like to show off. Regardless of the weather, I'll either have a pair on my feet or stashed in my Telfar bag — they're handy when I drop by a friend's place since I like to take off my shoes and swap into cozy socks. This set, by Comme Si, is exactly the kind I'd like to wear during hangouts.
Made with 100 percent Mongolian cashmere, these socks are super thin yet incredibly warm. They feel soft to the touch, like light clouds on your feet. Yes, the price tag is on the expensive side, but that's what makes them a nice gift: Not everyone will buy it for themselves, but they'll definitely be happy to receive them.