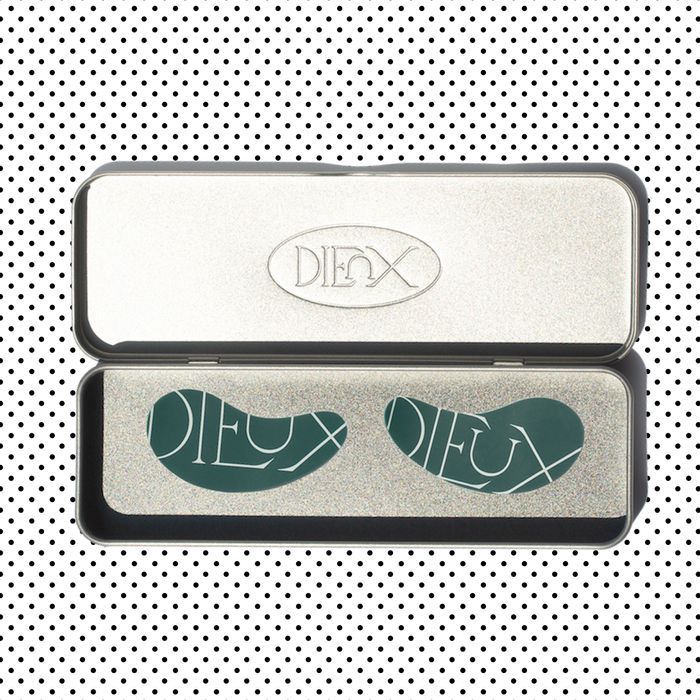 Photo: Courtesy of the Retailer
Under-eye bags have had a year. They've taken the brunt of hours of doomscrolling, withstood intermittent crying and salty-eye-rubbing, and often volunteered to be the ones in the mirror to tell you that, yes, you are, once again, hung-over. They've clocked a bunch of overtime in 2020 and deserve a nice end-of-year bonus.
Instead of taking a stab at which eye cream the skin-care lovers in your life will be willing to welcome into their meticulous routines, gift them this pretty pair of reusable eye masks from Dieux Skin instead. They allow anyone to turn any of their favorite serums, gels, and eye creams into sealing sheet masks, without building a pile of soggy, single-use trash in the process.
The platinum-grade silicone hugs soothing, moisturizing, and anti-inflammatory goodness tight to the skin so the area can really soak up all those skin-care splurges. Simply wash them when you're done and return them to their tin case to stay safe. The photogenic swoops are also well versed in dressing up tired under-eye bags for the perfect self-care selfie. Try pairing them with pasta, then store them in your fridge for your at-home facials — unlike all the other leftovers hanging out in there, these will still be fresh well into 2021.