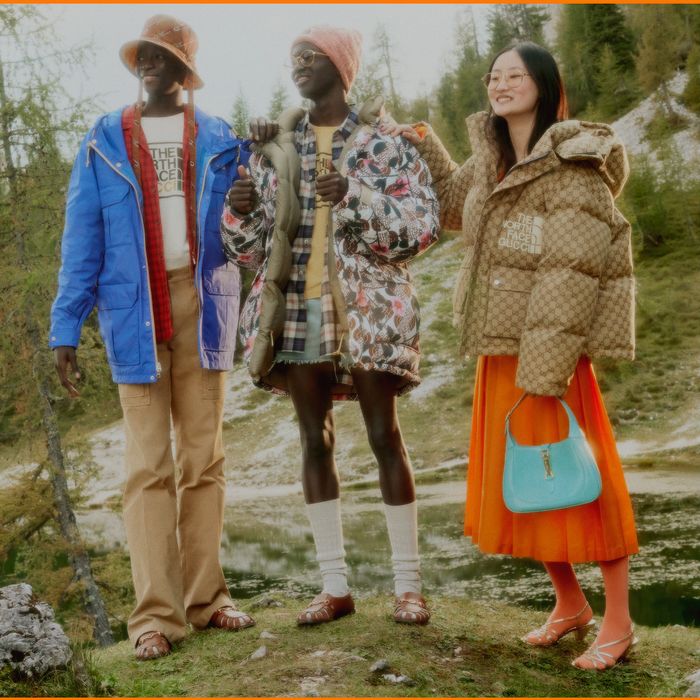 Ah, the great outdoors! With its majestic mountains, towering trees, winding rivers, and sunlit meadows, could it get any better? It could, actually, for a fashion lover and tree-hugger like myself: The North Face and Gucci collaboration. I love it all.
It's the first time ever that Gucci under Alessandro Michele has collaborated with another brand. At first, it may seem surprising that Michele would merge his maximalist aesthetic with performance-focused gear, but The North Face has a robust resumé, having previously collaborated with high fashion brands like Maison Margiela and Sacai. Michele has been choosey about who he works with in the past (always artists and never brands) so this partnership is particularly exciting. It's already generated tons of buzz among adventurers, fashion lovers, and those who fit into both categories.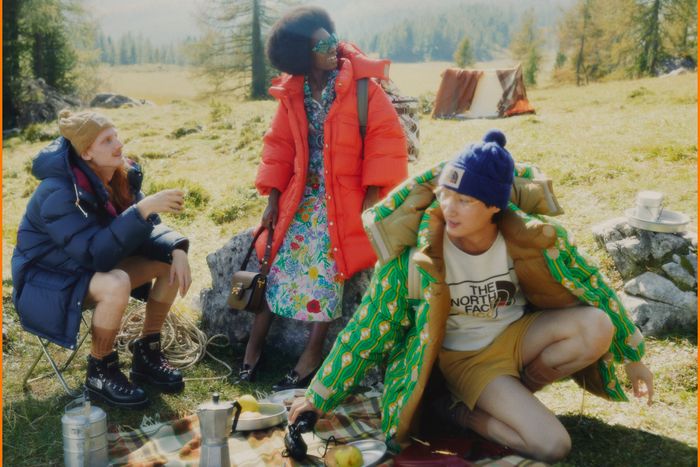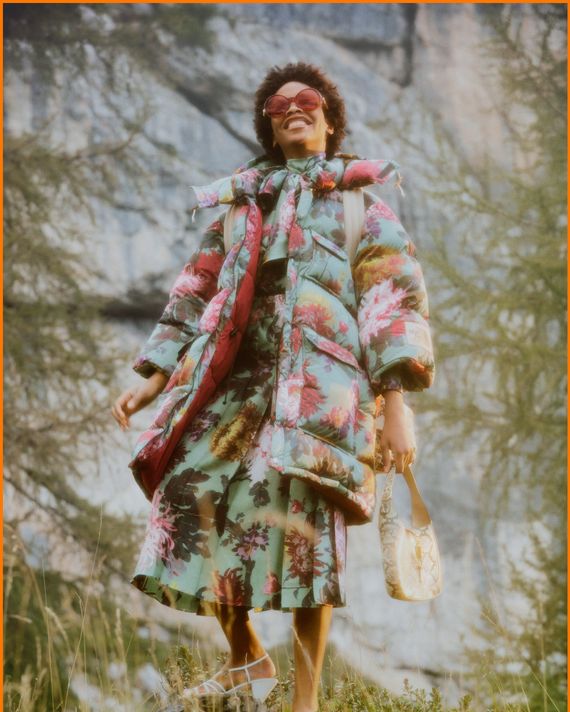 Exploration is the deeper thread between the brands, in both literal and metaphorical senses. While the collection is made for outdoor excursions, it also takes into account the way travel can often lead to self-discovery. "In this conviction The North Face is aligned with Gucci, which similarly empowers people in their quest to celebrate and express their own characters and personalities, embedding Alessandro Michele's approach towards fashion as a powerful instrument of freedom," the brands said in a press release.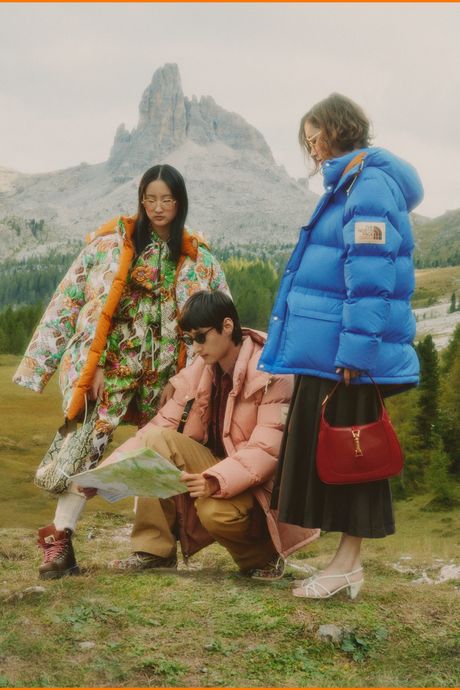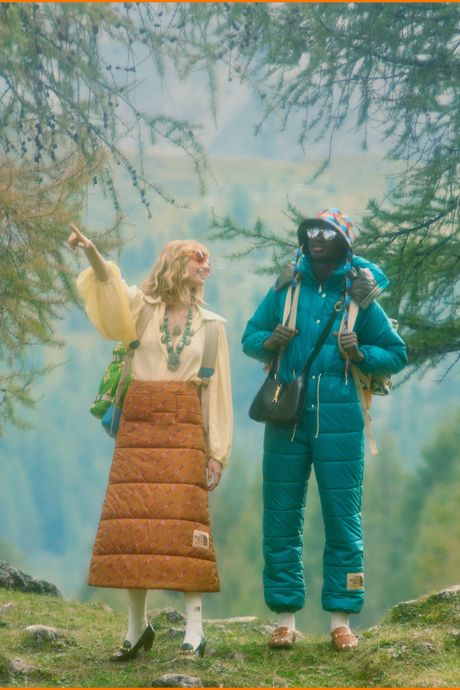 And given that any socializing we'll be doing this winter will probably be outside, the clothes seem particularly timely, since they're not only groovy, but also weather-proof. There's a lot on offer: The '70s-inspired collection includes ready-to-wear (puffer coats, windbreakers, vests, shirts, fleece, dresses, skirts, and jumpsuits), accessories (beanies, scarves, backpacks, and belt bags), and shoes (a gender-neutral boot available in three colors). Pricing is still a mystery, but, you know, it's Gucci; one fashion hippie I know has already reached out about timesharing pieces from the collection.
The campaign, shot by Daniel Shea in the Alps, makes me want to escape into the wilderness wearing nothing but the collab while Credence Clearwater Revival plays from a portable speaker. But we'll all have to wait until January to claim a stake.