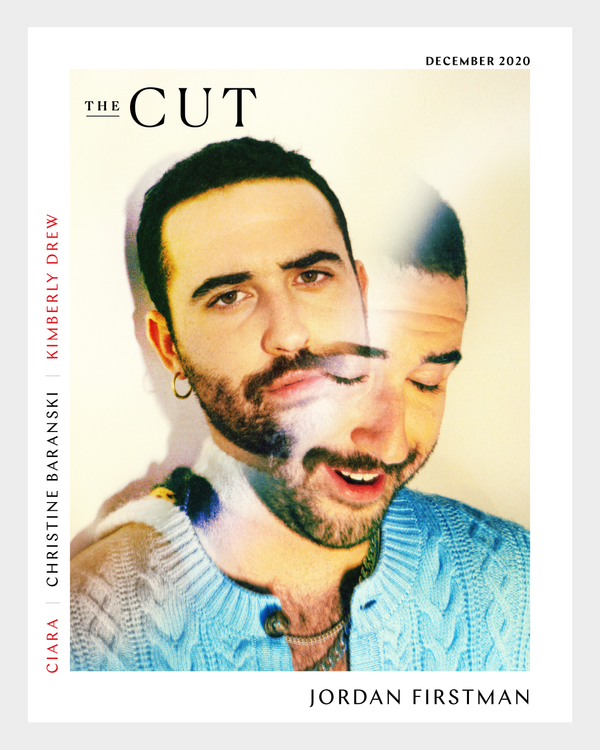 Instagram impressionist extraordinaire Jordan Firstman is the Cut's cover star this December. Over the past nine months, the 30-year-old writer, producer, and comedian has become an internet sensation for his impressions of specific archetypes, like the one of a man who is 5'11. He's been posting these one-minute videos on Instagram since April and now has 18 seasons of over 130 impressions and 805,000 followers.
Shot inside an L.A. home and in areas around Elysian Park by photographer Julian Klincewicz, Firstman sports looks from designers including Gucci and Balenciaga. "Generally I'm not inspired by the L.A. landscape, but Elysian Park feels like a bit of an entry point to me," said Klincewicz. "It's so beautiful, and there's so many outlooks where you can see the whole city — it takes on a different feeling, where you can maybe get a bit of a sense of it, or your place in it," said Klincewicz.
For Klincewicz and Cut senior photography director Liane Radel, working with Firstman was everything they expected and more. He was funny, kind, and completely open to the process.
"Being around Jordan, it feels light, there's a whole different kind of in-touch-ness that's happening that just makes you really comfortable," said Klincewicz. "He's the kind of person who feels like a close friend you've never met before — just really funny, kind, and charismatic. And easy to be around."
The day of the shoot, Klincewicz began with indoor portraits at an L.A. home as a sort of icebreaker, but Firstman was a natural from the start. The team moved outdoors to create shots that feature movement and also explore the nature L.A. has to offer. All images from the shoot are vibrant, fun, and a little whimsical, a lot like Firstman, who is shown laughing and posing with ease. "We wanted to capture the many sides of Jordan's personality," said Radel. With fashion campaigns, a top-secret show, and surely more impressions to come, Firstman has much to offer, as this shoot illustrates.
Read the full story here.