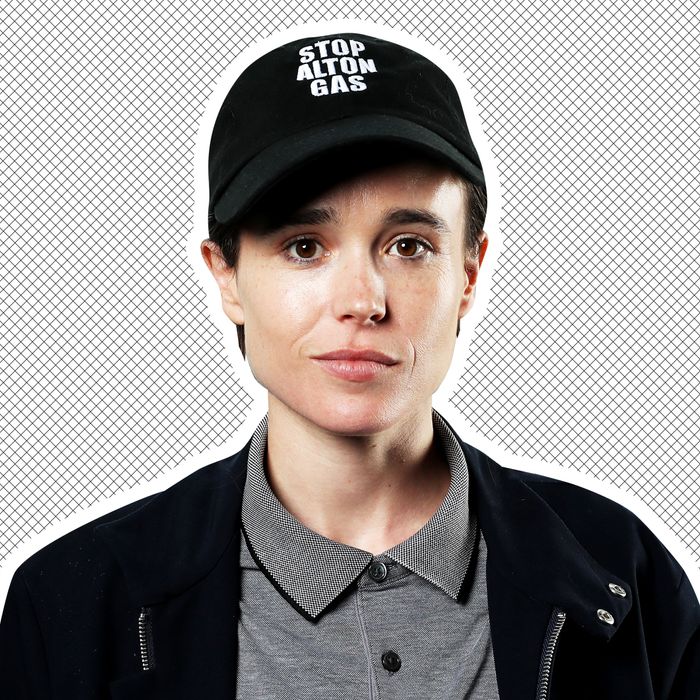 Elliott Page.
Photo: Getty Images
Elliot Page, the actor, director, and star of Juno and The Umbrella Academy, announced on social media on Tuesday that he is transgender.
"Hi friends, I want to share with you that I am trans, my pronouns are he/they and my name is Elliot. I feel lucky to be writing this. To be here. To have arrived at this place in my life. I feel overwhelming gratitude for the incredible people who have supported me along this journey. I can't begin to express how remarkable it feels to finally love who I am enough to pursue my authentic self. I've been endlessly inspired by so many in the trans community," Page wrote.
The Academy Award nominee went on to say that, while he feels happy and lucky to be sharing his coming-out, he also feels fear. "My joy is real but it is also fragile. The truth is, despite feeling profoundly happy right now and knowing how much privilege I carry, I am also scared," Page said. "To be clear, I am not trying to dampen a moment that is joyous and one that I celebrate, but I want to address the full picture. The statistics are staggering. The discrimination towards trans people is rife, insidious and cruel, resulting in horrific consequences. In 2020 alone it has been reported that at least 40 transgender people have been murdered, the majority of which were Black and Latinx women."
Page went on to address the politicians who have denied and criminalized trans health care and have spewed hostility toward trans people. "You have blood on your hands," he wrote. "You unleash a fury of vile and demeaning rage that lands on the shoulders of the trans community."
Page rose to prominence in 2007 with his breakthrough role in the Jason Reitman film Juno, for which he earned Academy Award, Golden Globe, and BAFTA nominations. He went on to star in films like Whip It and Inception and in the Netflix series The Umbrella Academy. For years, he has been an outspoken advocate for LGBTQ rights. In 2015, he confronted GOP senator Ted Cruz at the Iowa State Fair, demanding the then–presidential candidate answer for "the persecution of gays in the workplace and LGBT rights." In his VICE TV documentary series Gaycation, he and his friend Ian Daniel explored LGBTQ cultures around the world. And in 2019, he publicly criticized actor Chris Pratt for attending Hillsong, an "infamously anti-lgbtq" church.
In his statement, Page promised that his work is far from over: "To all the trans people who deal with harassment, self-loathing, abuse and the threat of violence every day: I see you, I love you and I will do everything I can to change this world for the better."