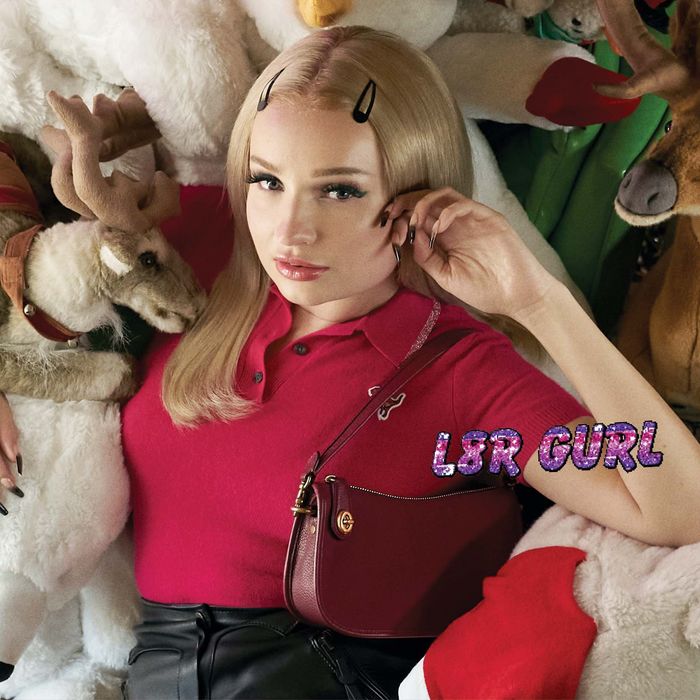 Kim Petras.
Photo: Christelle de Castro
To kick off the holiday season, Coach introduced its new Swinger bag in a festive campaign video that'll give you flashbacks to the days of hair clips, Lip Smacker'ed lips, and AOL Instant Messenger. The video even stars the queen of the early aughts, Paris Hilton, alongside content creator Rickey Thompson and rising pop star Kim Petras.
In it, the three log in into "Coach Messenger," where Hilton proceeds to ask the others if they received their new Swinger bags. Clearly living in simpler times, an excited Petras asks, "We're all wearing it to the party right?" A blasé Hilton replies, "Duh," before the Windows XP–like computer literally crashes from too much hotness.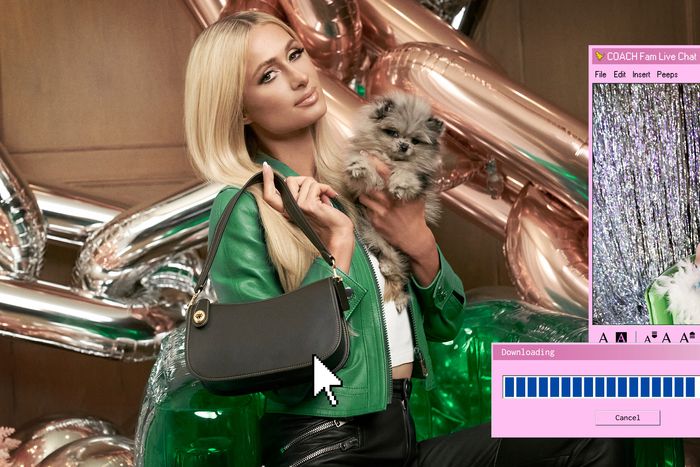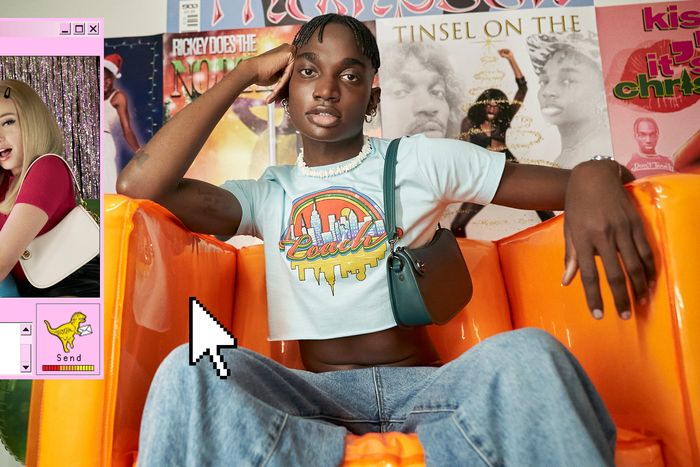 What would Petras put in her Swinger bag in a fantasy world where we can all actually attend parties? "I always take my phone, a lip gloss, a brow pencil, a little notepad, and a joint that me and my friends would smoke at the end of the night," she told the Cut. Lastly, as any early aughts icon would do, she'd carry some dog treats for her Pomeranian and Pughuahua (a Chihuahua-Pug mix).
The new Swinger bag is an archival Coach style – a nod to the mini-bag moment of the early aughts that's having another moment these days. And although Petras herself leans towards prank gifts (she once gave her beer-loving German dad a beer-scented shower gel for Christmas), it would be a nice thing to buy for a nostalgic fashion lover.
The Swinger Bag is $275 and comes in five colors. Shop it here.