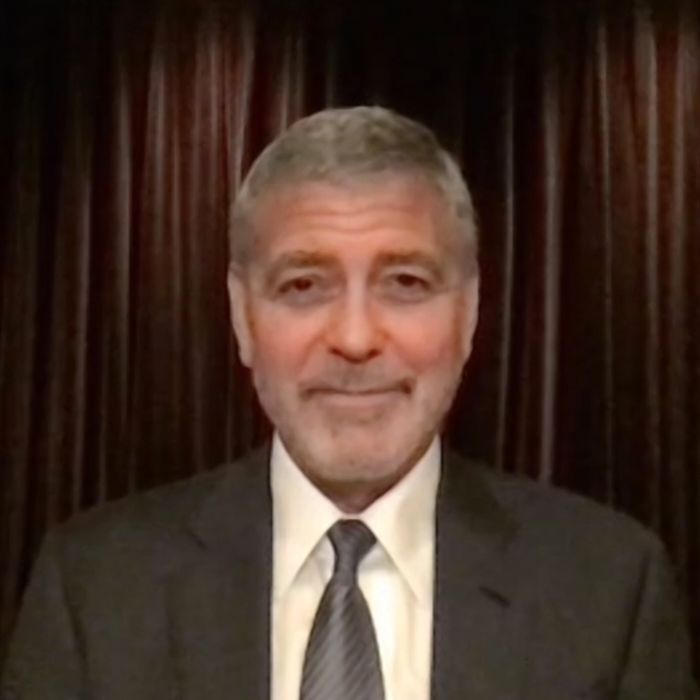 Photo: Courtesy of MoMa/Chanel
There are many reasons to mourn the loss of in-person events, but for attendees of this year's MoMA Film Benefit, presented by Chanel on Monday night, the pivot to virtual meant missing the opportunity to be in the same room as honoree George Clooney.
That didn't stop basically every celebrity who has ever existed from gushing over him from afar, though. Tilda Swinton professed her love and blew "illegal kisses." Bradley Cooper, covered in fake blood, apparently took time out of filming a fight scene to say how much Clooney's career inspired him. Demián Bichir, Julianna Margulies, David Oyelowo, Sam Rockwell, and Coach Taylor — I mean Kyle Chandler — and his salt-and-pepper beard all sung his praises as well. "It's nice to finally see that things are beginning to go George's way," added David Letterman with a wink.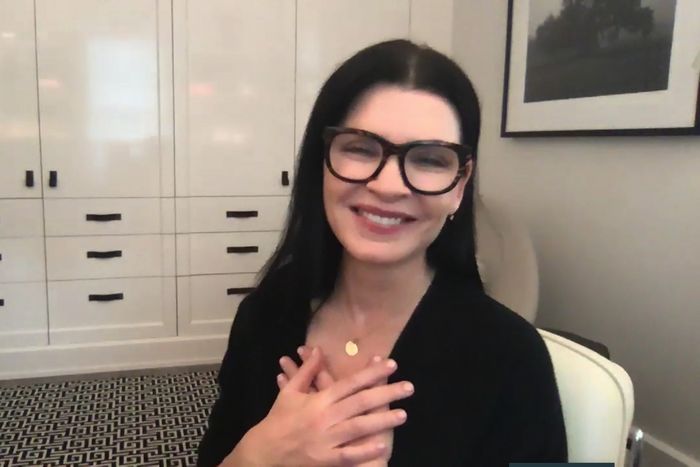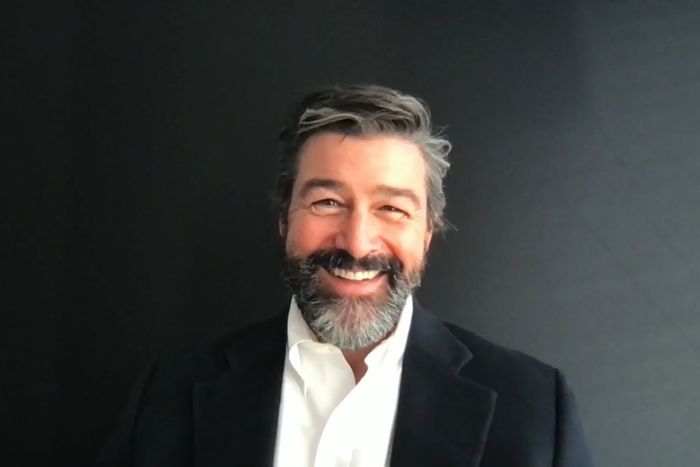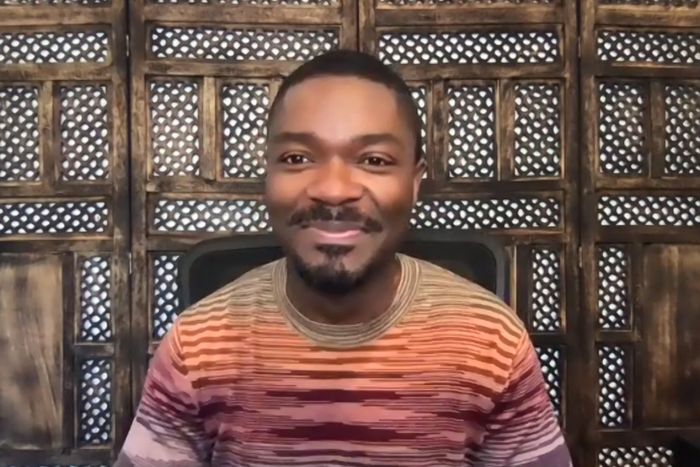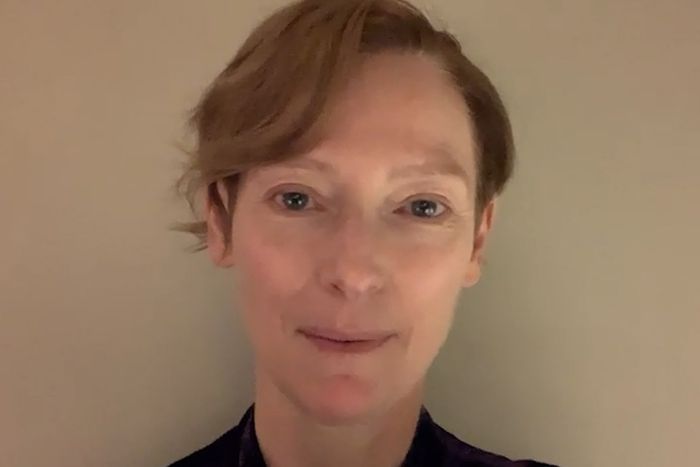 Clooney, looking dapper in a suit and tie in front of his laptop, humbly thanked his friends and peers for their kind words and the Museum of Modern Art for the honor. In the end, he suavely expressed what everyone was thinking: "Isn't it dumb that we can't all be in the same room together tonight?" he said. "It's such a strange year."
For the first time ever, this year's event included a new $25 ticket that benefited Artist Relief directly. Viewers at home may have missed the opportunity to breathe the the same air as Clooney, but they certainly didn't suffer. Guests received packages containing Champagne and caviar to enjoy while looking at a performance by Grammy-nominated artist Brittany Howard — and, of course, George Clooney's face.