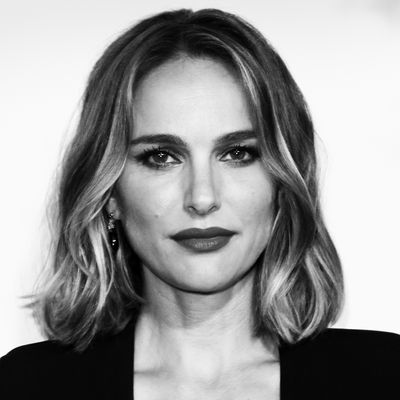 Natalie Portman.
Photo: Tibrina Hobson/WireImage
Over the past few years, Natalie Portman has begun to open up publicly about how her traumatic experiences as a child actress were detrimental to her mental health and development. In a recent episode of the podcast Armchair Expert, Portman said that, even at a young age, she knew she was being cast in "sexualized" roles, which prompted her to later build "fortresses" around herself so she wouldn't be objectified.
Portman pointed specifically to her roles in The Professional (1994) and Beautiful Girls (1996); in the latter, she plays a 13-year-old girl who develops a relationship with an adult man. "I was definitely aware of the fact that I was being portrayed … as this Lolita figure," she told the Armchair Expert host, Dax Shepard, which she says "took away from my sexuality." As a result, Portman says she tried to act "conservative" and "serious," out of fear that if she didn't, she might attract unwanted attention.
But, as Portman noted, putting up such a façade as a teenager can be difficult. "At that age, you do have your own sexuality, and you do have your own desire, and you do want to explore things, and you do want to be open," she said. "But you don't feel safe, necessarily, when there's, like, older men that are interested, and you're like, 'No, no, no, no.' "
Since Hollywood's long-overdue reckoning with sexual harassment and sexism in late 2017, Portman has used her platform to highlight all the ways sexism and sexual harassment pervade Hollywood, showing up to awards shows literally donning the names of snubbed female directors and speaking frequently about the work of #TimesUp. She first opened up about being sexualized as a child actress at the 2018 Women's March, where she spoke in harrowing detail about the "sexual terrorism" she experienced at the age of 13, following the release of The Professional.
"I excitedly opened my first fan mail to read a rape fantasy that a man had written me," Portman recalled in the speech. "I understood very quickly, even as a 13-year-old, that if I were to express myself sexually, I would feel unsafe."