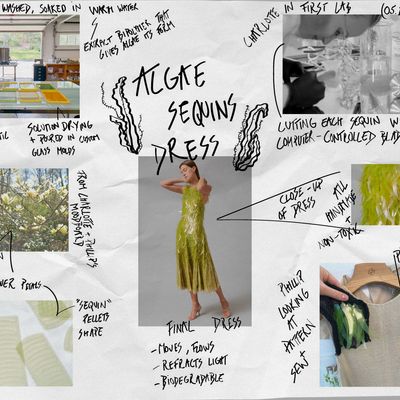 Photo: Courtesy of Slow Factory Foundation
At the top of 2020, we predicted that the future of fashion would be virtual. While that certainly happened a lot sooner than expected, we never would've guessed that another futuristic fashion trend — lab-grown clothing — would make a last-minute appearance.
One X One is the first incubator program to marry science and fashion. Organized by Slow Factory Foundation and Swarovski with support from the United Nations, the project paired scientists with designers, resulting in sci-fi-like creations.
Phillip Lim, for example, worked with designer and researcher Charlotte McCurdy on sequins that McCurdy made from ocean macroalgae. Sequins are almost always made from plastic, which makes them a threat to the environment. So the duo created an alternative that's biodegradable but strong enough to wear. As a bonus, it comes in a lovely, luminous shade of green.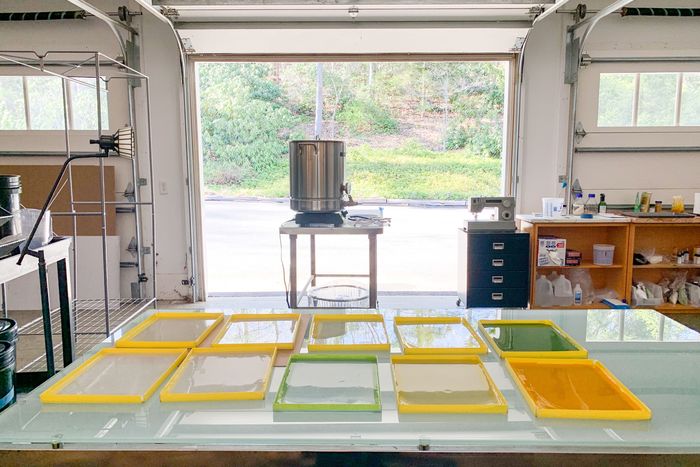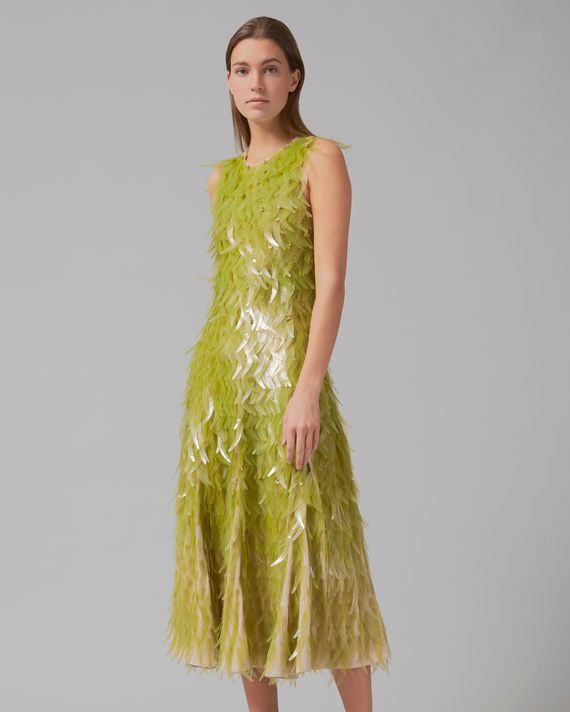 To grow a shoe out of fermented bacteria, Dao-Yi Chow and Maxwell Osborne from Public School partnered with Dr. Theanne Schiros, an assistant professor at FIT and research scientist at Columbia University who focuses on growing textiles in labs. The material they used is made from the same kind of bacteria that makes kombucha. It ferments with sugar, eventually resembling leather. Unlike the process for tanning actual leather, it doesn't require carcinogens, and there is no wasted fabric. There's just a zero-waste, low-carbon-footprint sneaker that looks fresh.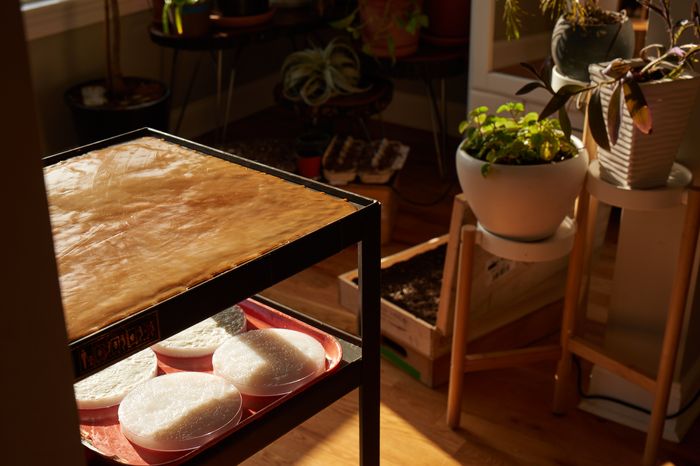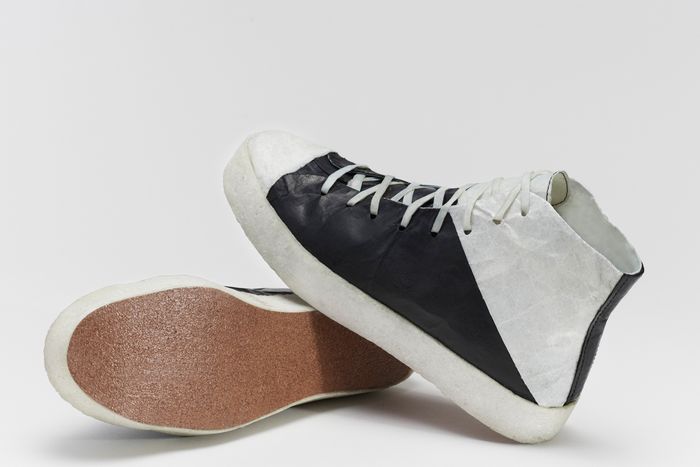 The incubator wasn't just focused on lab-grown objects, though. Building toward a more equitable industry, designer Mara Hoffman collaborated with Ngozi Okaro, the founder of Custom Collaborative, a New York–based nonprofit that trains women from low-income and immigrant communities to establish fashion careers. As part of the program they created, three graduates from Custom Collaborative's Training Institute, who've previously had limited access to technical design training and career advancement, were selected to train under Hoffman for six weeks via Zoom.
All three projects were documented over the course of the year by director and photographer Christelle de Castro. The short film captures the struggles and triumphs of the program over the last year and highlights the need for more initiatives like this that build connections between science and fashion design. Watch the documentary here.