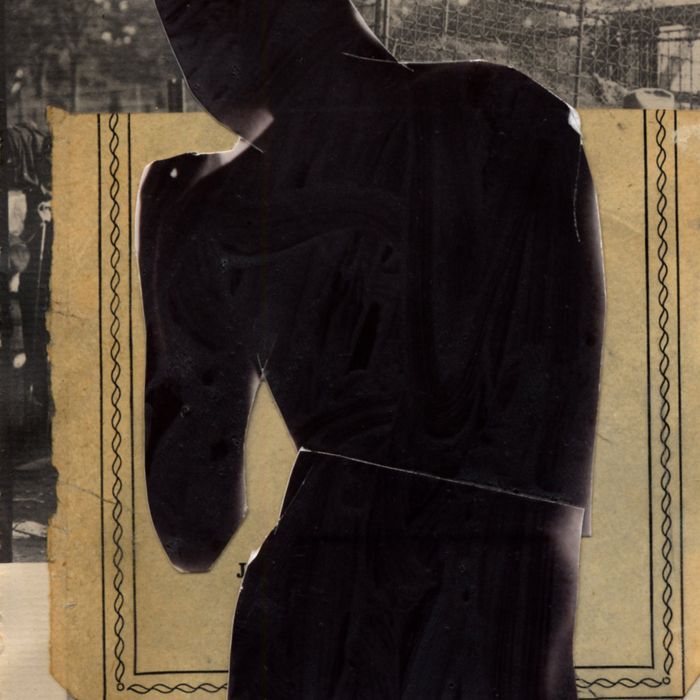 Photo-Illustration: James Gallagher
This week, a woman home for the holidays, keeping up with her crushes and sex partners from her childhood bedroom: 24, single, Boston.
DAY ONE
10:23 a.m. Is there anything more comforting than waking up in your childhood room with the smell of bacon coming from the kitchen? I'm home for the holidays and it's all kinds of wonderful. Like a teenager, I lounge around in my pajamas, telling my parents about my life. I don't tell them that I'm about to go upstairs and have phone sex with one of my love interests though!
11:45 a.m. Andre is home in New York with his family. We work at the same radio station but because of COVID, I've actually only met him a few times. We fucked a few times before the pandemic so I know there's extreme sexual chemistry there. I text him, "Hey, mister. Wanna make me come?" He says to give him ten minutes. I picture him telling his parents he has a work call to tend to and escaping to his bedroom in their apartment and double-locking the door.
12 p.m. Andre can't be loud because he's in a small space. So he whispers into the phone everything I need to hear ("You're so wet, don't come yet, I won't let you …"). It takes about six minutes and I come super hard. I say good-bye and hang up, loving the idea that I got what I needed and that was enough. He likes to please, so I have no guilt.
3 p.m. Christmas prep with my parents. We all got tested and feel safe being together. My sister and her kids are coming tomorrow and they're all testing first too.
5 p.m. We watch The Queen's Gambit as a family and it's truly beautiful television.
9 p.m. I'm in bed, this time getting off thinking about January — a woman I met online, and haven't met in real life yet. I like her because she's mysterious, sensual, and a gold-star lesbian — I very much am not, but that turns me on. Planning to meet up with her in 2021, to start the year off right.
DAY TWO
9 a.m. I get myself out of bed to help my mom with some cooking and preparation for my sister and her family. My sister, Brandi, is a complicated person and we have a complicated relationship. She's in an open relationship with her husband, though my parents don't know that. I'm also pretty sure they're months if not days away from a divorce, but that's based solely on speculation. Let's see how this holiday plays out!
2 p.m. Brandi and her family roll in. The kids (a 2-year-old and a baby) are cute but filthy and screaming from the long car ride. I don't really know how I can help so I quickly make my sister a screwdriver. That's what I would want.
3 p.m. I escape to my room to call Andre. I tell him to measure his dick for me. With a picture as proof. He pretends to be mad about this but he fucking loves it. He sends me the picture with measurements — he's just over 8 inches. I smile at this text, then throw my phone down, and masturbate to the idea of him fucking me hard.
6 p.m. Dinner with the family is so chaotic with my sister's kids that I can't get a read on her relationship with her husband. He's a shy person and very polite, and conversely my sister is kind of a cold bitch. Who knows though, maybe that works for them.
DAY THREE
8 a.m. With all the family cheer, I forgot to check the dating apps yesterday. I'm not looking to meet anyone here in the suburbs, but I'd like to line some dates up for when I'm back. I've been very strict about COVID and don't go out much, but with the vaccine on the horizon, I think it's okay to slowly prepare for normalcy.
9 a.m. And right now, normalcy is a woman who looks like Katy Perry and likes to "do bad things." I'm intrigued. Do I like to do bad things? I like to party. I get drunk, I do drugs now and then. I like boys and girls and threesomes. Mostly I just like to see where life takes me. So yeah, I'm open to "bad" things!
11 a.m. Playing with my nieces and trying to hang out with my sister. She says things have been really hard lately. My parents aren't home, so I ask if the marriage is still open. She says it is, but that she's the only one really dating around. Her husband has become a "complete doormat" and on some days, she's happy he's so "present" for her and on others, she sees him as pathetic. I understand what she's saying, even though I like to think that if I decide to get married, I'll be more mature about it than her. Why get married if you hate the idea of commitment so much?
6 p.m. Fun family dinner. We're all a little drunk.
9 p.m. I call Andre and tell him I want him to gag me with his huge dick. He's whispering again and we pretend he's getting on a train to come over and stick it down my throat.
DAY FOUR
9 a.m. Katy Perry wrote back. She's so incredibly sexy that I have to believe she's fake. I ask for some details on her life so that I can look her up online and confirm her identity. She says that she's in law school and was in a band, and I quickly find her. She's real!
3 p.m. We take a family trip to do some Christmas shopping. The stores are crowded and it feels wrong so we pile in the car and go right back home. I'm glad we're all on the same page with COVID precautions.
8 p.m. My vibrator needs batteries so I dump out whatever I can find in my childhood bedroom — Walkmans, toys, etc. I get it going. I'm not positive that no one can hear the sound of the vibrations but it's a risk i'm willing to take.
DAY FIVE
9 a.m. Well this is embarrassing. I left my laptop on, which was sitting on the kitchen table, and all my texts with January were up on there. I have no idea if anyone read them. I take my computer up to my room to inspect the damage — nothing on the screen is too pornographic (the worst thing I said was something like, "I'm horny and wet all the time; what's wrong with me?") I'm not sure my parents know I sleep with women too, so that might have been a rude awakening, but otherwise nothing so terrible.
5 p.m. I offer to babysit so my sister and her husband can go on a date. There's nothing to do with shutdown but I suggest taking a drive and listening to music, like teenagers. If it were me, I'd go fuck my husband in the backseat of the car. But because it's my sister, I bet she'll just yell at him and talk about everyone else she wants to fuck in the backseat instead.
8 p.m. They come home and seem happy and relaxed. Maybe they did bang.
DAY SIX
11 p.m. Andre is not answering my texts. I tell him he's in trouble.
11:30 p.m. I tell January I want to see her tits. She says later — she's making a pie with her mom. I tell her I want to see her pie. She texts a crying-from-laugher emoji.
12 p.m. I ask Katy Perry if she will have dinner with me in a week. She says "your place or mine?" I tell her as long as we both have negative COVID tests, I'll meet up with her anywhere in the world.
9 p.m. My family is annoying and my sister's marriage is so tense it makes me want to avoid them at all costs. I love them but … not so much tonight. I'm going to bed.
DAY SEVEN
10 a.m. Well, it's almost Christmas. We have more cooking and baking to do. I need to wrap some presents.
11:30 a.m. Text from Andre that he's alone in the apartment.
11:45 a.m. I FaceTime Andre in my bra and underwear from my bedroom. "Tell me where you'd kiss me first," I say. He says he'd start with my neck, and after a while he's kissed me up and down by body. We both masturbate for each other and come at the same time. I hope no one heard me but I also really don't care.
8 p.m. The grown-ups of the family are watching a documentary. Everyone seems pretty happy. Next year's Christmas will be very different, I hope. I wonder if my sister will be divorced. I wonder if I'll bring someone home with me. Right now, I'm just excited to get back home and get back to dating — eventually — in a post-COVID world.
Want to submit a sex diary? Email sexdiaries@nymag.com and tell us a little about yourself (and read our submission terms here.)