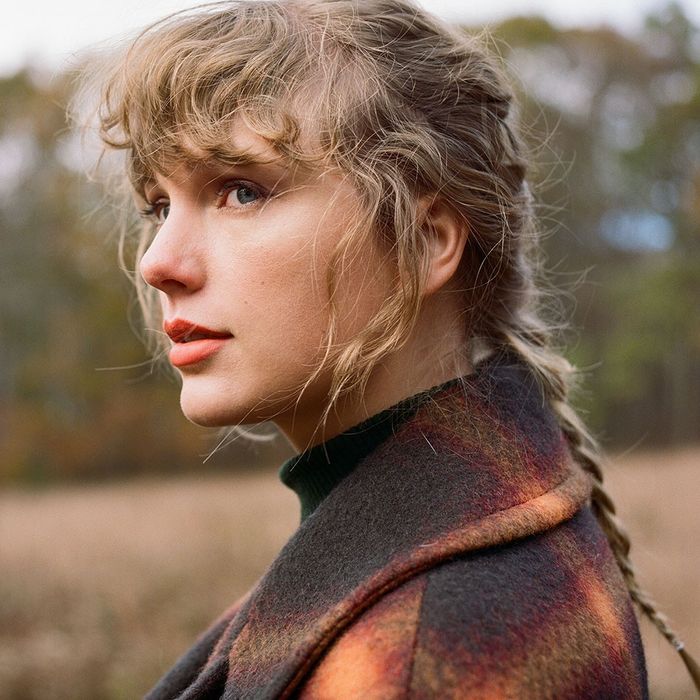 Taylor Swift's eighth studio album, folklore, released in the summer, was a patchwork of pop and indie folk. Or perhaps it's more accurate to say that folklore was a pop album that had put on its grandfather's cardigan after a bad breakup. For all of the guitar and grounded drumwork, the album still had a kind of cringe gooey core to it. The lyrics sported faux-gravitas in a way that called back to Swift's earlier work, when her ambition and her songwriting hadn't quite aligned and her songs had the weird non-profundity of a speech delivered by a child Evangelical preacher. Folklore has lines like "Passed down like folk songs, our love lasts so long," and "You're a flashback in a film reel," and "August slipped away like a bottle of wine 'cause you were never mine."
I loved the mood and vibe of folklore, its downbeat, smoky bonfire tone. Swift's great virtue as a songwriter is her ability to create a surface onto which we project ourselves. She conjures, by way of efficient storytelling, moments and situations we've all found ourselves stuck in. And all of that was on display in folklore, but part of it somehow rang hollow. Something vague and, at times, hesitant, like she was doing a version of herself doing something else.
When Swift revealed that her ninth studio album, evermore, would be dropping today, she said in a tweet: "To put it plainly, we just couldn't stop writing songs. To try and put it more poetically, it feels like we were standing on the edge of the folklorian woods and had a choice: to turn and go back or to travel further into the forest of this music. We chose to wander deeper in." It's familiar to anyone who has sent out a draft of something before they should have because they thought they had finished. It's that feeling of: Having gotten the first version or draft out of the way, the real work can begin.
Anyway, I fucking love evermore. It extends and deepens all the themes of folklore — love gone sour, self-actualization gone wrong, friendships gone, just gone. Swift's choruses are typically excellent, and evermore is a master class of catchy hooks and memorable lines. It's an album accreted out of precise, gutting details that make you wonder how she could possibly know about that one shitty summer you had with a guy who was absolutely not right for you. On my second listen of "coney island," I wondered if I was remembering my own breakups or if Swift had found a way to tap into some larger cultural idea of the breakup itself: the misaligned fake admiration of a toxic relationship.
Evermore has a wisdom that's almost eerily personal without leaning into fake aphorism. Its gravitas feels earned. Its profundity comes from the banality of its observations. You trust the varying narrators of these songs because Swift conveys their microclimates and moods in such detail. It's a perfect December album, calling to mind the best Taylor Swift song: "Safe & Sound," featuring the Civil Wars. Except here, Swift is all grown up, and the ghosts that haunt these songs are her own, or maybe the ghosts belong to all of us.