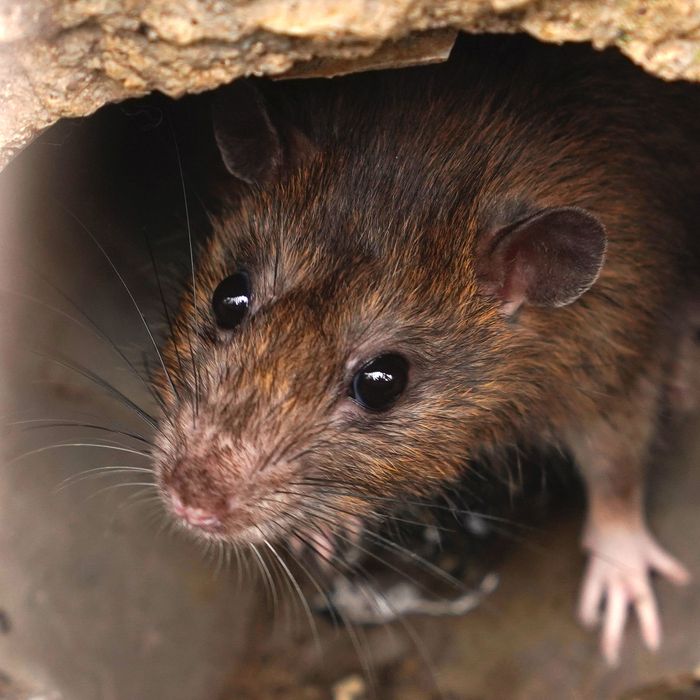 Photo: Thankful Photography/Getty Images/iStockphoto
The saga of Leonard Shoulders — the Bronx resident who fell through a sidewalk into a sinkhole full of rats, badly injuring himself in the process — has a litigious coda.
Gothamist reports that Shoulders has filed a lawsuit to the Bronx Supreme Court on Monday, against the owner of a building and the city, alleging gross negligence. Shoulders, 33, was waiting for a New York City bus in October when the ground beneath his feet abruptly gave way and the poor man fell 12 feet into what the lawsuit describes as a narrow subterranean vault full of rats.
The city's fire department was able to rescue Shoulders about 30 minutes into his acute distress, but he was badly injured. The fall fractured Shoulders's spine and caused paralysis that he is in the process of recovering from. After spinal surgery, some sensation in his legs and hands has returned; however, his attorney, Nicolas Bagley, told Gothamist, "We're not sure if he's going to ever regain full function."
This is to say nothing of the untold psychological damages to Shoulders. Bagley painted a terrifying picture of the events that led to his severe injuries, telling Gothamist, "These rats were crawling all over him, and he was fearful of screaming out because he didn't want them to go in his mouth or further agitate them."
According to Bagley, the whereabouts of the building owner accused of negligence with respect to their property and vault are not known. The city is being sued for improper sidewalk inspections.