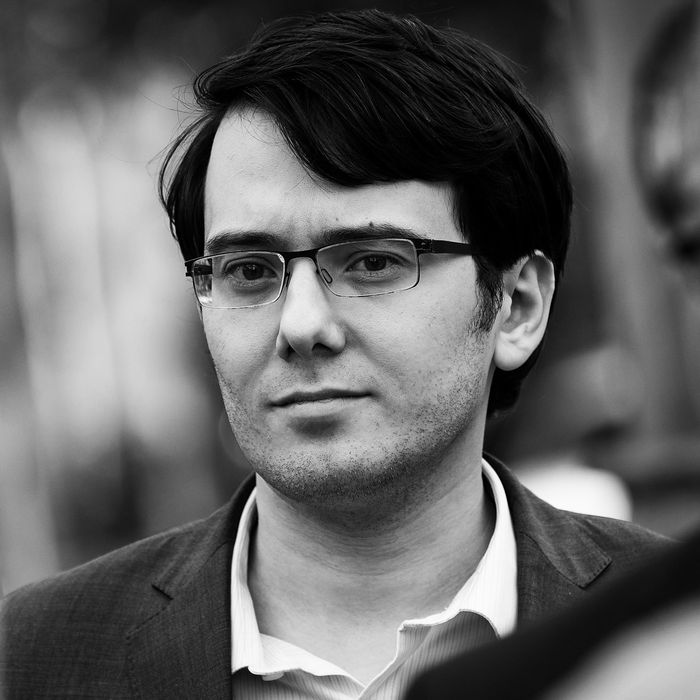 Martin Shkreli.
Photo: Drew Angerer/Getty Images
What a spectacular ride it has been, learning of the improbable, ill-advised relationship between a journalist and one of her most notorious subjects. In a mind-boggling Elle profile that has captivated the internet, the former Bloomberg News journalist Christie Smythe recounts how she fell for the villainous "pharma bro" Martin Shkreli while covering the federal fraud case against him, prompting her to risk it all. In a nine-month timespan in 2018, Smythe quit her job, moved out of her apartment, and divorced her husband of six years, all for a man known for price-gouging a life-saving medicine and relentlessly harassing female journalists.
Fittingly, the profile ends with a jarring twist. Not only does Smythe reveal that Shkreli stopped communicating with her upon learning of the article, he also appears to dump her in the profile. In a curt statement sent from federal prison, where Shkreli has been serving a seven-year sentence since 2017, he writes, "Mr. Shkreli wishes Ms. Smythe the best of luck in her future endeavors."
So how is Smythe coping with a public rejection from someone with whom she envisioned spending the rest of her life? (Per Shkreli's suggestion, she froze her eggs so that they could potentially have children.) In an interview with the New York Post — one of many outlets that reached out to Smythe for a deeper understanding of the romantic escapade — the journalist says that she's still "interested in seeing if we can make some kind of future work, if that's what he wants to do," but that she, too, interpreted his statement as a breakup.
And yet, when asked by the Post whether she's ready to date other men, Smythe said she's "definitely open to it," elaborating, "I have been basically celibate for two years. I'm not going to sit around and wait."
While Smythe's mindset is certainly healthy and realistic … that's it? After she uprooted her entire life for Shkreli — and after we neglected all our responsibilities to read every single story about their deranged relationship — she's already at the stage of a breakup where she's ready to move on? Someone here has been tricked — I'm not sure who, or how, as this saga has loosened my tenuous grasp on reality, but something is certainly up.