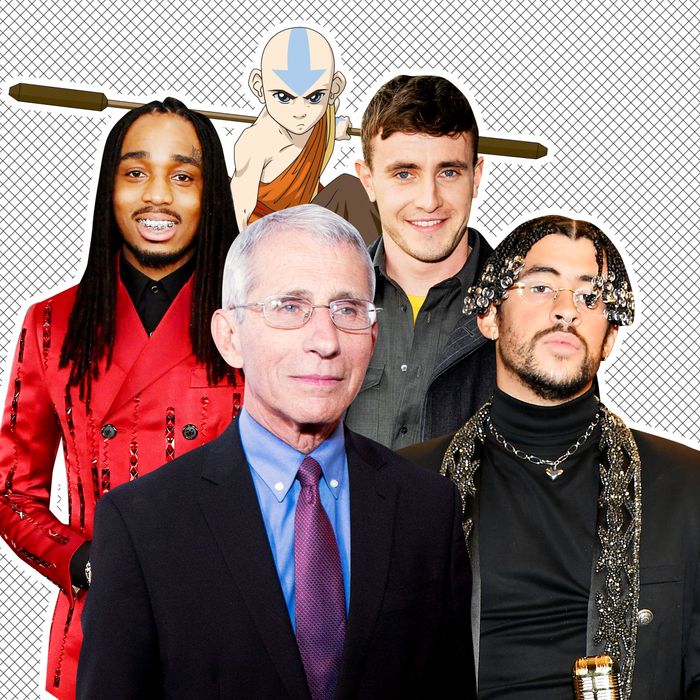 Photo: Getty Images, Everett Collection
From Cousin Greg to the Mandalorian, 2019 was inarguably the year of the big boy; those ludicrously large men who are not merely tall, but colossal — I like to say climbable — in size and build. But when I revisited the big boy list, I realized with a little thrill that this year their indomitable reign seems to have come to a quiet close. 2020 seems to have favored another group: The noble short king.
Who is the short king? Naturally, they'll be under six foot, but you'll notice the short king's regal comportment before anything. In the way the big dick energy suggests an intangible charisma, the short king's height only compounds their magnetism. As Miles Klee wrote in Mel several years ago, the short king "celebrates his height, always wearing it well. He's never been envious of a six-foot-plus dude's gawky frame, and he sure as hell doesn't add inches to his own measurements to impress anyone … For him, shortness is not a liability, but an advantage — it's crisply elegant and efficient."
So, without further ado, I'd like to present the Cut's 2020 picks for short kings:
Paul Mescal, a.k.a. Connell from Normal People
Paul Mescal of Normal People and sexy chain necklace fame is one of the more prominent short kings of the year. After watching him sob in the show's devastating therapy scene, wear pearl earrings in Glass magazine, and then kill a man in the Phoebe Bridgers music video, it feels undeniable that he possesses the kind of verve and presence required of a short king. And then, of course, there are his thighs.
Dr. Anthony Fauci
A powerful voice of reason throughout the COVID-19 pandemic, Dr. Fauci stands at a slight five-foot-seven. That, according to his high-school basketball teammates, did not stop Tony Fauci from being "feisty" point guard "in short shorts and striped socks."
Quavo
Quavo (a five-foot-ten king) seems to have had a beautiful 2020 — he found love after sliding into the DMs of inimitable L.A. rapper Saweetie. A GQ profile on the couple from the summer is one of the loveliest reads of the year.
Big Baby
Short because he's a baby, but a short king nonetheless. Big Baby — who, you might recall, is a very large infant — came to fame back in April. That was when this video of him bouncing up and down on a grown man's butt with a very cheeky grin when viral.
Aang, a.k.a. the Avatar
Avatar: The Last Airbender coming to Netflix in May was one of the best things to happen in 2020. Shoutout to Aang, the Lilliputian 12-year-old who saves the world from evil.
Gerald Stratford, a.k.a. the Big Veg guy from Twitter
I actually don't know how tall Stratford is, but next to the gigantic vegetables he frequently poses with, he rather seems like a short king to me.
Bad Bunny
Did anyone have a better year than Bad Bunny? I know the bar is low, but come on. Last week, the five-foot-11 icon made history with the first Spanish-Language No. 1 album, and that's after securing the title of the world's most fashionable pop star.
Chris Messina
Hollywood's best Chris stands at a slight five-foot-six, which makes him the shortest king on our 2020 list and the king of my heart forever.