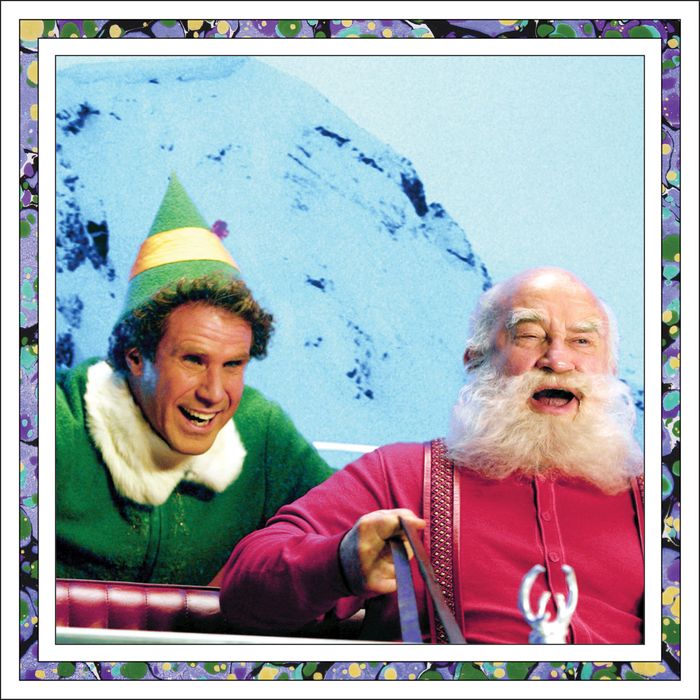 Photo: New Line/Everett Collection
Why are we so skeptical of the things right in front of us? "Turns Out It's Pretty Good" is a series that examines the path from resisting the well-known to wholeheartedly endorsing it.
I am not a "cheery" person during the best, most smooth-sailing of years. Neither am I in the camp of people who despise the concept of holiday cheer. On occasion, I have embraced pessimism — criticisms that claim that holiday cheer boils down to little more than a mass-manufactured, thinly veiled end-of-year capitalist campaign are (of course) valid. Most years, though, I try to ignore the holiday season and just get through it, offering neither sneer nor smile.
That all changed when the 2020 Rockefeller Christmas tree debuted, and it was hideous. I don't often find myself rating tree appearances, but this tree's looks were remarkable. She was bald and haggard, with entire branches devoid of any leaves. She was so bleak that she garnered unfortunate comparisons to the Peanuts tree (so much so that "Charlie Brown" was trending on Twitter). The tree was as ugly as 2020, and I was inexplicably crushed. I, like many others, thought the abysmal state of the tree was a fitting end to an abysmal year. But when she made her miraculous transformation, my immediate reaction was: Oh, thank god.
I realized I'd needed that tree to look good, that the tree's stunning glow-up felt like a personal win. My outlook went from Great … the holidays are coming to Great! The holidays are coming! in a single instant. My holiday-cheer neutrality had vanished. Immediately, I started imagining how I could turn my apartment into my own Rockefeller Center. Some garlands on the bar, maybe. A Santa hat for the cat if she'll allow, a tree.
My online search history tells the story of a woman who might learn some carols, might prepare a holiday ham, and might have opened and abandoned and reopened more than a few shopping carts. I am actively trying to recruit those around me to my lifestyle of Cheer. My roommates get the brunt of it physically — watching me watch holiday movies, hearing me listen to holiday songs — but I've gotten around to sending some "how are your holidays" feeler texts. With the appropriate emojis, of course.
My god, holiday cheer gives me things to do. A seasonal purpose. I haven't reached Hallmark Channel levels of cheer yet, but it's only December 5 as I'm writing this. There is so much December left. Am I the work-obsessed single woman who is going to learn the value of the holiday season in a cheesy rom-com this year? Honestly, I hope so.
Perhaps it boils down to this: The holidays mean more this year. This isn't a groundbreaking conclusion. We've lost so many people, opportunities, and simple delights in 2020. Half of my appreciation for holiday cheer stems from just that: having lost what I'd taken for granted. This is the first year so many of us won't be able to gather for festivities. We can't — or at least shouldn't — travel home this year, but we can watch Elf with our roommates who also aren't heading home. We may not be able to get a chuckle out of crappy office decorations, but we can hang our own crappy wreaths on our apartment doors. Holiday cheer is something we can partake in inside, where we're supposed to be. We can choose how much cheer we want to engage with and how.
Holiday cheer, as it turns out, is pretty good. I don't know if I will welcome future holiday seasons with this much enthusiasm — who knows where we'll all be emotionally and mentally in the coming years. But where am I now? Somewhere between looking hopefully at the future and looking hopefully at a Buddy the Elf onesie online. In these moments of pure festive feeling, I couldn't be happier. Cheerier even.
More Turns Out It's Pretty Good
See All