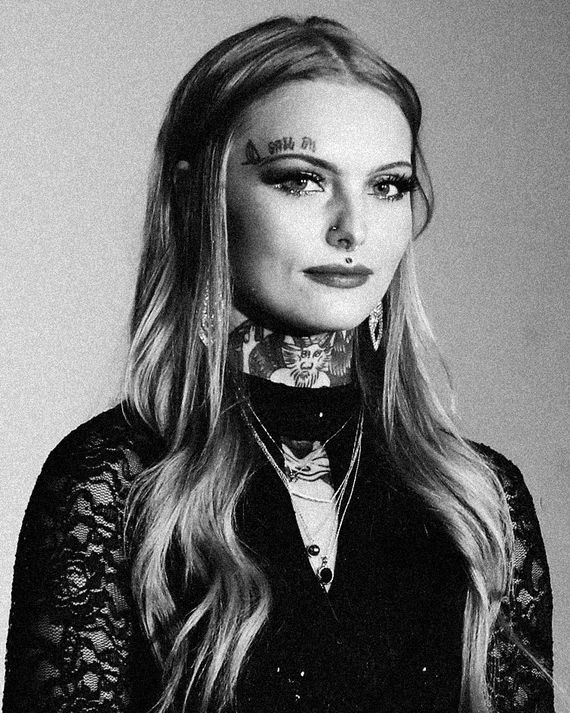 Photo: Brian Ach/Getty Images for the World Childhood Foundation
When I first saw that Daisy Coleman's mom, Melinda Coleman, had died by suicide on Monday, I felt too sad and sick to read the article. Her death is a tragedy coming at the end of a relentless series of tragedies. Daisy herself died by suicide four months and four days ago — eight years after she says she was raped at age 14, then dumped in front of her house, unconscious, in freezing weather, and harassed out of town in the following months. What the Coleman family has endured should feel unthinkable, but it's not unthinkable at all, really: It's the story of a community viciously avenging itself on a teen girl who has the gall to report to the police that she was raped while barely conscious, which means it could be the story of any number of small towns in America.
But the depth of the cruelty, and the lengths to which some residents of Maryville, Missouri, allegedly went, are astonishing. One night in January 2012, Daisy Coleman and a friend snuck out to meet Matthew Barnett, a popular 17-year-old football player Coleman had been texting. Coleman said Barnett gave her alcohol — one large glass, then another — then raped her while she was too drunk to form coherent sentences. One of his friends allegedly recorded the assault on his phone. After Melinda and Daisy went to the police, the town turned on them. The Coleman children were bullied out of school; Melinda was fired from her job; and eventually the family moved away. In April, someone burned their empty home to the ground. Other, smaller details are stunning in their mundane, almost cheerful viciousness — shortly after the alleged assault, for instance, a girl showed up to a school dance competition wearing a homemade shirt that read "Matt 1, Daisy 0."
What happened to Daisy Coleman was appalling but not unfamiliar. It was only after mass outrage over a similar assault that took place in Steubenville, Ohio, several months later — an incapacitated teenager was raped at a party while her peers gleefully photographed and live-tweeted the assault — that Maryville drew media attention. I remember the stories I started hearing when I was around 14 years old. The girl was always the butt of the joke. She got too fucked up and "let" a guy or a bunch of guys "hook up" with her. I remember watching upperclassmen snicker crudely at younger girls who ended up in some basement like the one Daisy and her friend found themselves in, accepting too-full drink after too-full drink, trying to seem impressive, trying to stay upright. How many assault stories get passed around as careless gossip or cruel jokes?
These are realizations that feel obvious after MeToo, after Maryville and Steubenville. But Daisy's story broke in a drastically different media climate. It's not shocking that she was harassed by her peers and their families and disregarded by the police department; the allegations that she was left discarded in the cold and barely conscious after her assault aren't surprising either. What is astonishing, in hindsight, is that the Coleman family was so resolute in demanding justice.
Melinda was relentless in trying to get her daughter's story heard and taken seriously, even as her neighbors whispered that she was a "crazy bitch," and her children were tormented at school. "She would come to the sheriff's office on an almost daily basis," Maryville's sheriff told the Star. "I would sit down with her and try to answer her questions and explain to her what was going on. And the next day she'd show up, and we'd go through the same thing again. It was like living through the movie Groundhog Day." It was not a very long-lived Groundhog Day: After two months, prosecutors dropped the felony sexual assault charge against Barnett. Reflecting on how his office handled the case, a year later, the sheriff said Melinda "clearly has issues."
"We did our job," he added. "We did it well. It's unfortunate that they are unhappy. I guess they're just going to have to get over it."
Undeterred, Daisy went on to dedicate her life to advocating for survivors. She founded a peer-to-peer organization, SafeBAE, to raise awareness of sexual assault in middle and high schools, and told her story in heartbreaking detail in a 2016 Netflix documentary, Audrie & Daisy. Even as she fought tirelessly for others, though, she continued to struggle with suicidal ideation. In a post memorializing her daughter, Melinda wrote, "I wish I could have taken the pain from her! She never recovered from what those boys did to her, and it's just not fair." It's a deep, burning sense of unfairness.
Revisiting Daisy's story now, I'm struck by the sense that she helped catalyze a movement that came too late for her. The outrage over what happened in Maryville and Steubenville resulted in a furious national discussion about sexual violence, power, accountability, drinking and consent, police negligence, and our immense hostility towards women as a culture. It is a furious national discussion we keep having, in different versions and variations, to the point of near-exhaustion — but one that seems to be straining, at least, toward a place of more understanding, of increased solidarity with victims. All the organizing that happened after Daisy spoke out may not necessarily be a direct result but is certainly a ripple effect: the new campus anti-rape movement, followed by the backlash over Brock Turner, followed by the sudden ubiquity of MeToo as both a hashtag and a rallying cry.
But my sense of hope is restrained by disappointment and anger — all this speaking out, and so many rapists and their enablers remain in positions of power. Coming forward with a sexual assault allegation can still be life-ruining. I don't know what justice would look like for someone who suffered as the Colemans did; I am certain our current criminal-justice system is incapable of providing it. Still, there is small comfort in thinking about how much things have changed in the last eight years, and how much they might continue to change, and how Daisy and Melinda had a hand in that. What might things be like eight years from now, and eight after that?