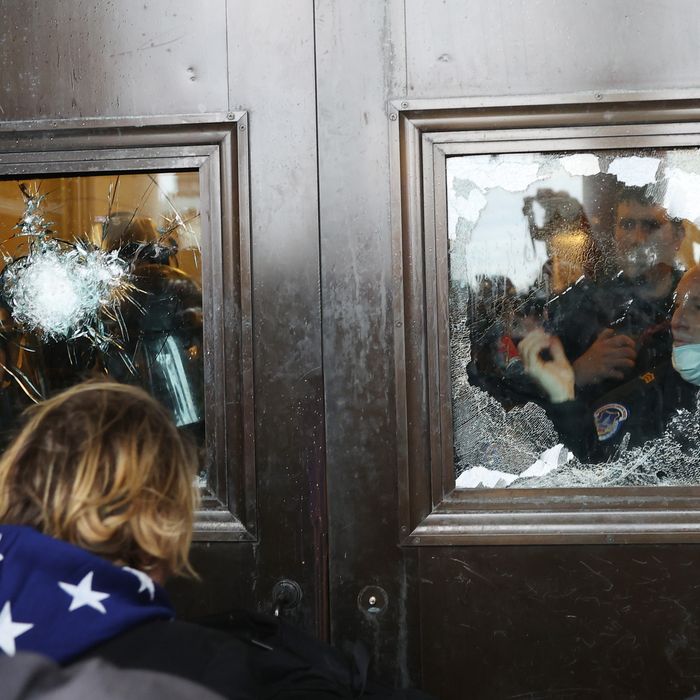 A woman was shot inside the Capitol as hundreds of Trump supporters stormed the building on Wednesday to dispute the election results, and she has now died, according to NBC News. Unverified footage of the incident, filmed by an independent journalist, captures a gunshot, followed by a woman falling to the ground and someone screaming, "There's an active shooter here!" A second video shows the woman with what appears to be blood on her face and a person yelling, "She needs help!"
CNN reported that the victim was shot in the chest, while other outlets have said she was hit in the neck. An NBC reporter posted a photo of a person being wheeled out on a stretcher with "what appears to be a serious injury." The woman's identity and details of the shooting have still not been confirmed.
Members of Congress, who were in the midst of discussing the election results, were locked inside their chambers after the violent mob forced their way inside the building, pushing past police. The Army has now activated the entire D.C. National Guard to try and control the unprecedented situation.
This is a developing story.