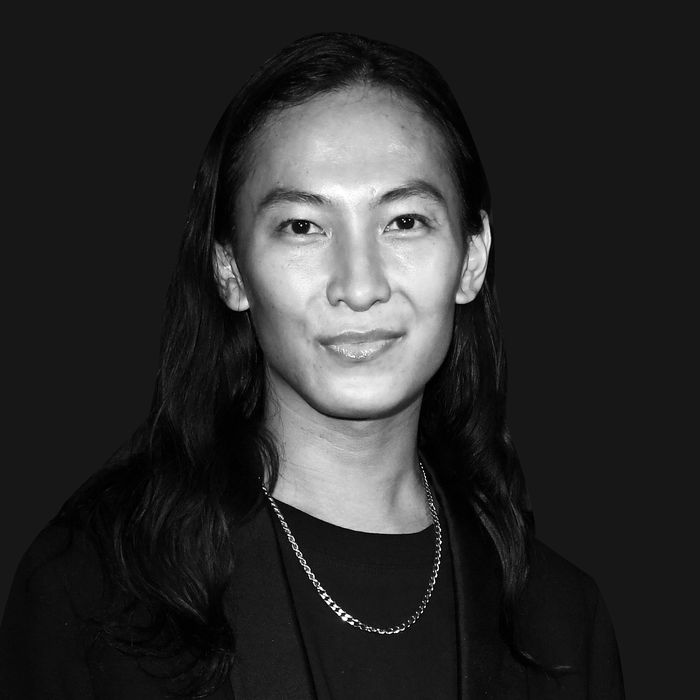 Alexander Wang
Photo: MARK RALSTON/AFP via Getty Images
Days after a male model publicly accused Alexander Wang of groping him, prompting a spate of sexual assault allegations against the celeb-favorite designer, Wang has finally broken his silence on the matter. Wang decried the accusations — which include drugging people and rape — as "baseless and grotesquely false" in a statement to the New York Times.
"I never engaged in the atrocious behavior described and would never conduct myself in the manner that's been alleged," Wang wrote. "I intend to get to the bottom of this and hold accountable whoever is responsible for originating these claims and viciously spreading them online."
The allegations started to mount late last week after model Owen Mooney accused Wang of grabbing his genitals at a crowded New York City nightclub in 2017. In a video shared to TikTok, Mooney recounted, "I was by myself at one point and this guy next to me obviously took advantage of the fact that no one could move and just started touching me up, like, fully up my leg, in my crotch." While Mooney didn't initially reveal Wang's identity in the first video and only referred to the man as a "really famous fashion designer," he says in a follow-up video that he decided to identify Wang after multiple commenters correctly guessed the designer. "Turns out Alexander Wang is a massive sexual predator," Mooney says.
After the Instagram account ShitModelMgmt reposted Mooney's videos, more allegations started to roll in, which that account, as well as Diet Prada, compiled and shared. The stories paint a disturbing image of Wang, who is known for his rollicking parties: Some claim he drugged them with MDMA-laced water or forced them to drink beyond their limits; one person alleges that Wang raped their friend. "The designer has built his brand around a hard partying, anything goes ethos, creating 'walk of shame'-inspired campaigns and even casting R. Kelly in his SS17 campaign," reads the caption on Diet Prada's post. "But now, tales from behind the velvet rope are spilling out."
In his statement, Wang takes aim at the aforementioned accounts, characterizing them as "infamous for posting defamatory material from undisclosed and/or anonymous sources with zero evidence or any fact-checking whatsoever." The Times notes that it did not independently corroborate the recent allegations against Wang and that Mooney did not respond to numerous requests for comment.
As Diet Prada noted, this isn't the first time Wang has been accused of predatory behavior. In late 2019, Azealia Banks — who has collaborated with Wang in the past — shared anonymous sexual assault allegations against the designer, accusing him of targeting trans women. Two years before that, the Times adds, a man named Nick Ward accused Wang of grabbing his genitals during a concert in Brooklyn.