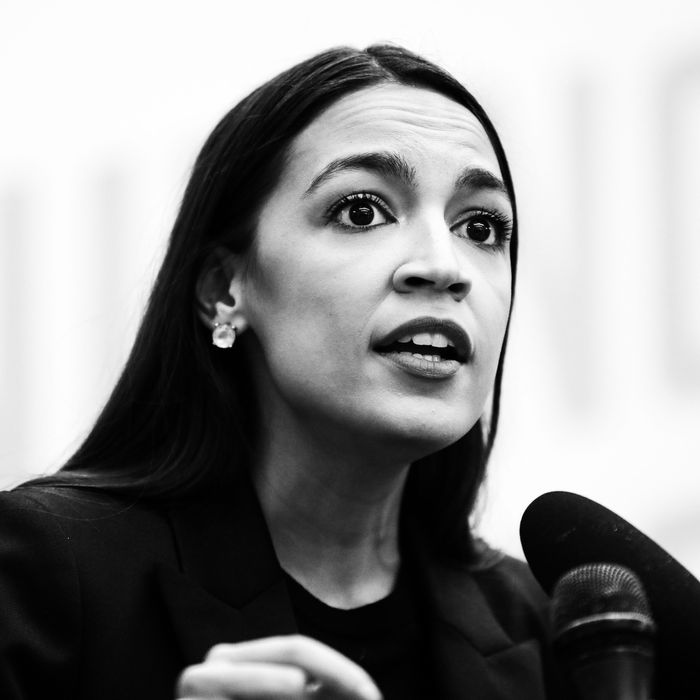 Alexandria Ocasio-Cortez says she had a "very close encounter" during the insurrection at the U.S. Capitol.
Photo: Frank Franklin II/AP/Shutterstock
With each passing day, our picture of what exactly transpired at the U.S. Capitol on January 6 grows more disturbing. Terrifying footage continues to emerge of rioters hell-bent on violence, and people who were inside the building during the insurrection have been coming forward to recount what they went through. While there's still much we don't know, what is clear is that our lawmakers were in real, grave danger. This is especially true for progressive women of color, and especially members of "the Squad," whom Trump has relentlessly targeted.
On Tuesday night, Representative Alexandria Ocasio-Cortez opened up about her own experience during the riot. During an hour-long Instagram Live, she said she feared that some of her Republican colleagues who knew where she was hiding "would create opportunities to allow me to be hurt, kidnapped." She also said she she "had a very close encounter" that she couldn't elaborate on for security reasons.
"I can tell you that I had a very close encounter where I thought I was going to die," she said. "I did not know if I was going to make it to the end of that day alive."
Massachusetts representative Ayanna Pressley had a harrowing experience of her own. As many people on Capitol grounds were rushing to evacuate buildings, Pressley's staffers were blockading the entrance to the congresswoman's office with furniture and water jugs, Pressley's chief-of-staff, Sarah Groh, told the Boston Globe. When Groh went looking for gas masks and panic buttons, she says she made a disturbing discovery: "Every panic button in my office had been torn out — the whole unit."
On Wednesday Ocasio-Cortez tweeted, "Even if one assumes this as some totally innocent oversight, how does the department responsible remove ALL the panic buttons from a highly visible member's office and NOT inform that member or their staff?" In a statement to the Cut, a Pressley spokesperson said these buttons are "regularly tested and maintained," and that the issue is currently under investigation. Following the attack, the spokesperson added, new panic buttons were installed.
As Pressley and her husband, who was with her in the Capitol, were moved between different secure locations, Groh said they remained nervous — not only of Trump supporters, but law enforcement officials "they did not know or trust," as the Globe puts it.
Many people feared for their safety during the insurrection — but as Washington representative Pramila Jayapal told the Cut last week, women of color felt the danger more acutely. "I think we all understand, but particularly as a woman of color and an immigrant woman of color, what happens when you have white nationalist, armed, violent individuals," she said.
"One of my colleagues was talking about how she had instructed her staff to wear just regular casual clothes in case they needed to blend in with the crowd at any point, and she herself was wearing black pants and a black turtleneck because she wanted to fit in if she needed to," Jayapal said. "And when I saw that description, I thought to myself, That's not an option for me. That's not an option."